Simple Hacks to Diversify your Social Media Content
So, what should we post about this January?
What about next month? For the whole year? 
Most social media managers and strategists ask these questions and often rely on trend-jacking and mapping business-related topics when planning their weekly, monthly, or yearly content calendars. 
Not that it's a bad thing, especially with many supplementary topics, including unique holidays, memes, and ready-made data, at arms reach. A business' digital-first approach for its online identity requires excellent and creative copywriting skills to make a social media post engaging and seemingly new with its content. Also, help from artificial intelligence (AI) applications that quickly check grammar or structure content is beneficial.
However, relying on trends and AI definitely would not make a brand or business stand out from the crowd and market already drowning in rephrased or same-same content. 
Hence our dilemma- how can we diversify single topics that will maintain their newness and relevance while not making them boring or too familiar and expand them into a vast timeline?
Diversification of Content
I always believe that "content" exists because of the word "search." 
And it is in search results we can bank on content diversification. Contents are accumulated, created, and distributed online because everyone is always on their phone, tablets, or laptops, typing in millions of inquiries on the search bar.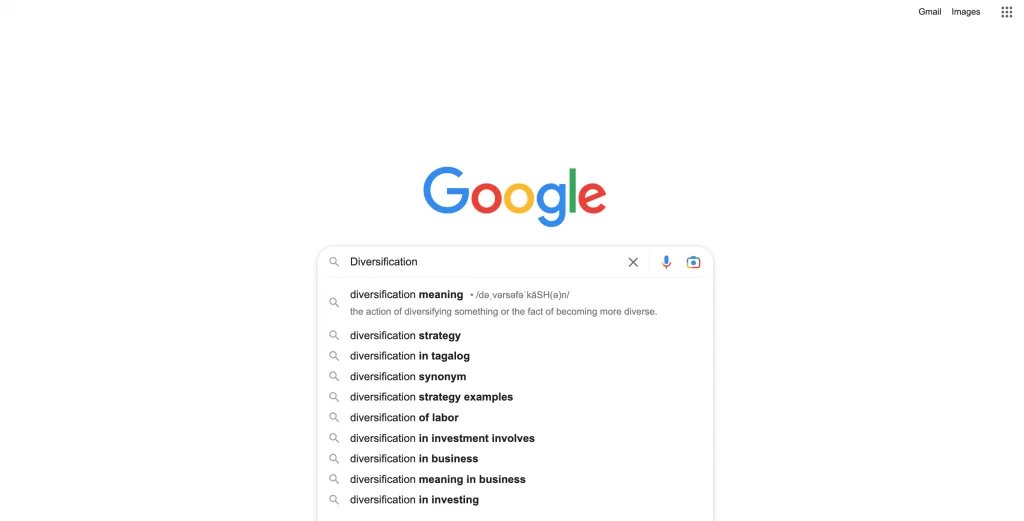 This means there are millions of topics to search for, millions more sub-topics, and a diversity of inquiries that each of us can plot as social media content. 
Take note, the mere fact these topics are searched every minute of every day presupposes that they are relevant and necessary. It reflects that there is a mass of the intended audience. 
But before that, let me give you points on diversifying from one topic to more specific and exhilarating content materials. Keep scrolling to find out. 
1. Ask the Right Questions
To get you started, let's say we're planning a month's worth of content for a gardening business; they have a physical store and an online store for gardening needs, plants, and products for growing and maintaining them. The business must be active on Facebook, TikTok, and Instagram. 
Choose one general topic, for instance- gardening. 
Immediately you'll try to research recent news or trends on gardening. You'll even check competitors on their current postings or if they have sales or promos. 
Stop that. It just distracts you from what your customers search for about gardening and, simultaneously, hassles you to overthink. Again, the key is "search."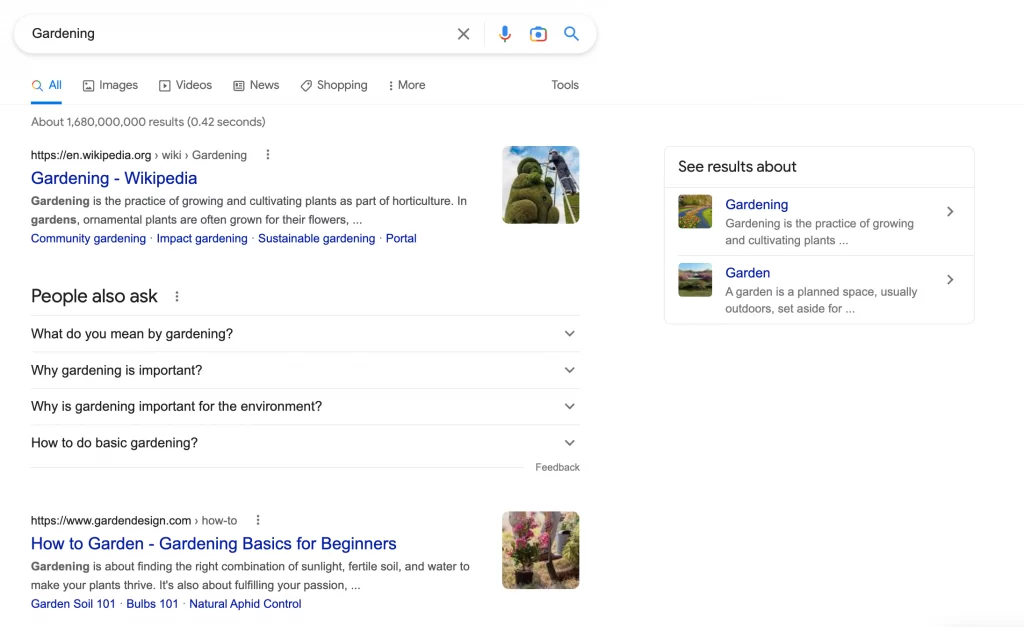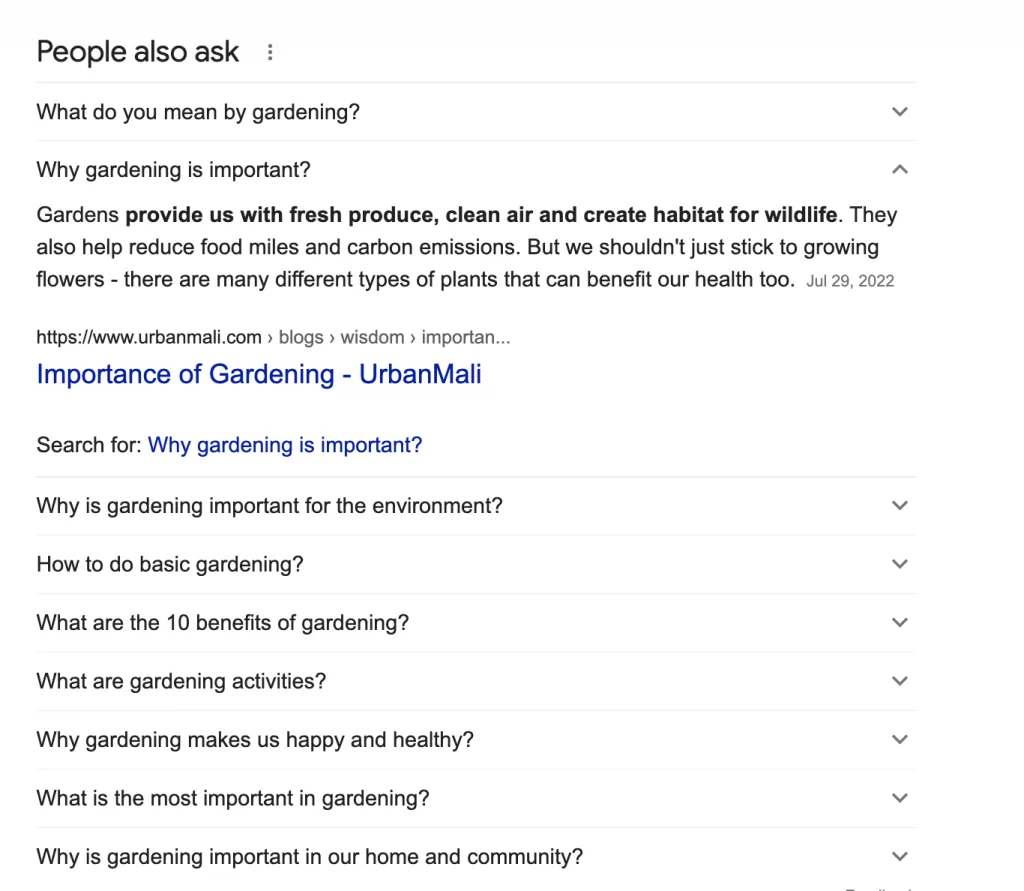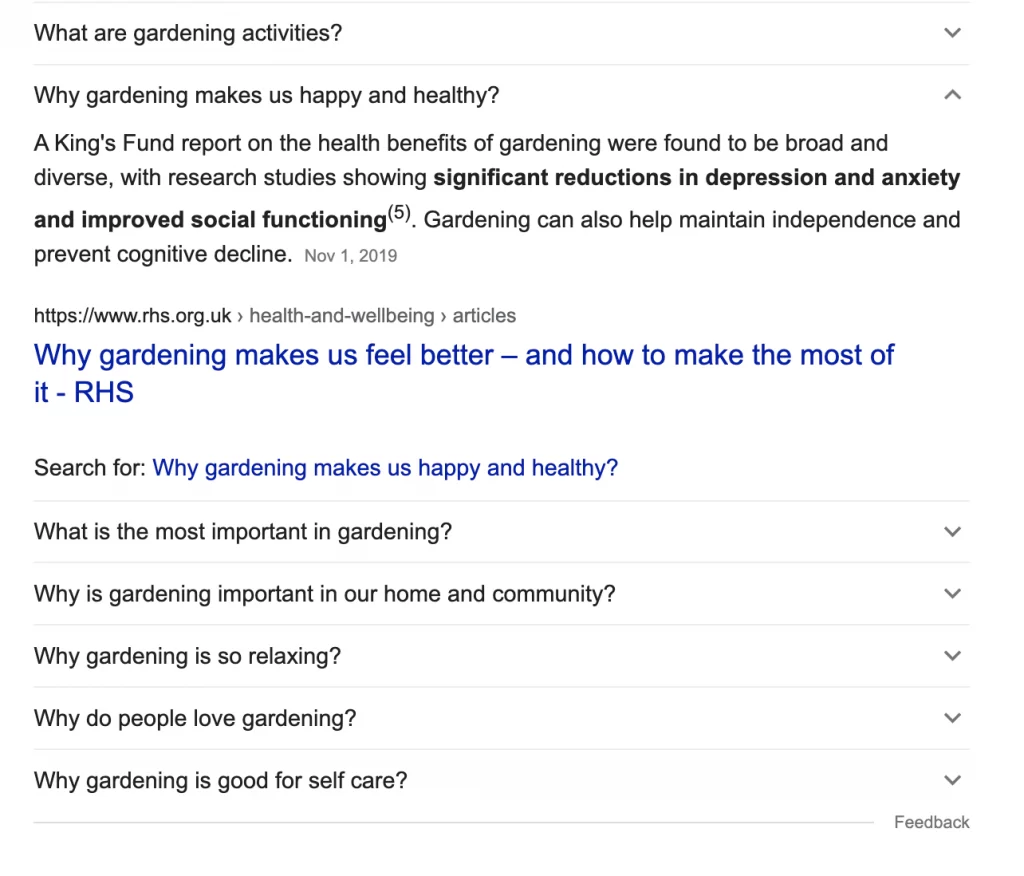 Keep toggling each inquiry until you uncover a month's worth of topics. 

List them down and transfer them to a spreadsheet to organize.
 2. Connect to the Brand 
Once you transfer these diversified contents to a spreadsheet, match the services and products your business or brand offers, which can be inserted into the content's copies. 
Resist the temptation to over-relate since not all content should include service and product. Choose only one that is of importance and most relatable.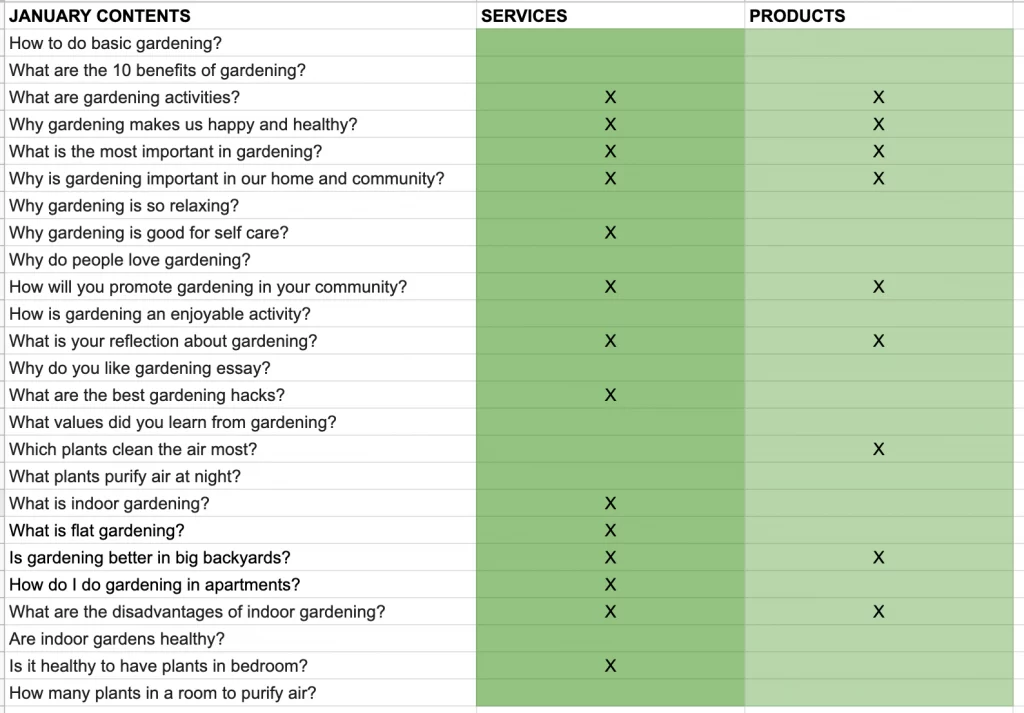 Example: On the query- What plants purifies air the most? You may list two or three options of plants you are selling that are air purifiers. 
This form of inserting your brand into a diverse content list builds up your identity as an expert and a professional business. It creates the impression that your business offerings extend to various lifestyle situations, pain points, and solutions. 
Once there is a clear picture of your brand's diversified and supplementary content, it's time to create and materialize these for social media publishing and distribution.
 3. Choose the Best Platform/s for Each
The next step is to select a social media platform or platforms where each diversified content will be published and distributed. 
Note that the top three social media are TikTok, Facebook, and Instagram, so better make sure you are well equipped and have already established an account for your business for each. Leave some room for your website since you can use the listed topics as blogs or podcast content. In a nutshell, don't let one algorithm decide your metrics.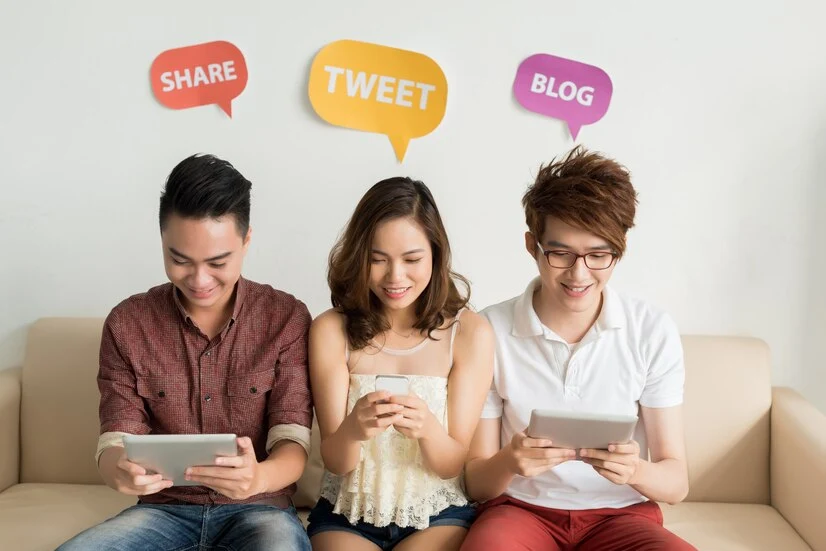 Check the table below. Notice how most topics can be crossposted between Facebook and Instagram? Alongside with TikTok which houses video content, Facebook and Instagram have similar content forms called Reels.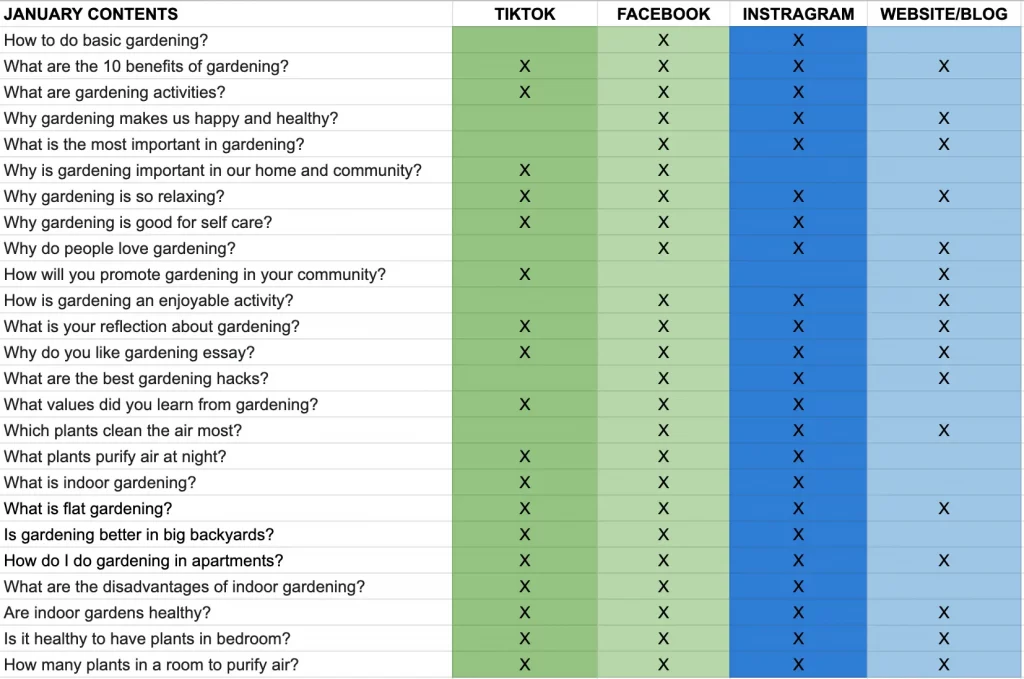 Don't get overwhelmed. The table may present a ton of content for all social media platforms, but consider that the forms these content can end up with are not limited to each. You may reuse videos initially posted on TikTok and repost them as reels for the other two. 
Moreover, as you expand your reach and learn more about other online platforms like YouTube and, Pinterest, even LinkedIn, you'll learn strategies such as reusing and repurposing materials for lesser graphic editing, pubmat or video creation, and more. 
 4. Reuse and Repurpose 
Ideally, each social media platform has its own algorithm and formats. 
Instagram is known for aesthetically pleasing pictures and lifestyle vibes suitable for topics like traveling, architecture, home living, fitness, etc. Facebook has become a community generator, leaning more on informational, graphical, hard-sells, and promotions. 
Still, thanks to content diversification, any topic your brand touches can easily maneuver and hook users and target audiences no matter what social media they are in. 
To lessen the hassle of creating one content form for one specific social media feed, go with reusing and repurposing materials and do the following:
Crossposting

– the act of sharing the same content across multiple social media platforms. One impediment is app watermarks like those on TikTok, you can easily remove watermarks using apps like SnapTik and enable to share video content as reels. 

Share User Generated Content –

with UGCs,

don't bother looking for the perfect image or material when you can rely on your customers' and patrons' own content about your business and brand.  Some examples of UGCs include customer reviews, testimonials, social media posts, and blog posts which you can discover by checking on mentions and tags. You can reshare these materials as part of your brand. 
Don't forget to play with hashtags or keywords as they can have different effects depending on which social media platform you're posting on. Best to have a separate list for the latter.
 5. Speak with Particular Words for Specific Audiences
Lastly, taking into account the diversity of topics prepared for your content, it is imperative that you also diversify your voice when creating captions or image copies. Note that you still need to apply this without going off-brand. 
How? Keep specific words or phrases already included in your branding.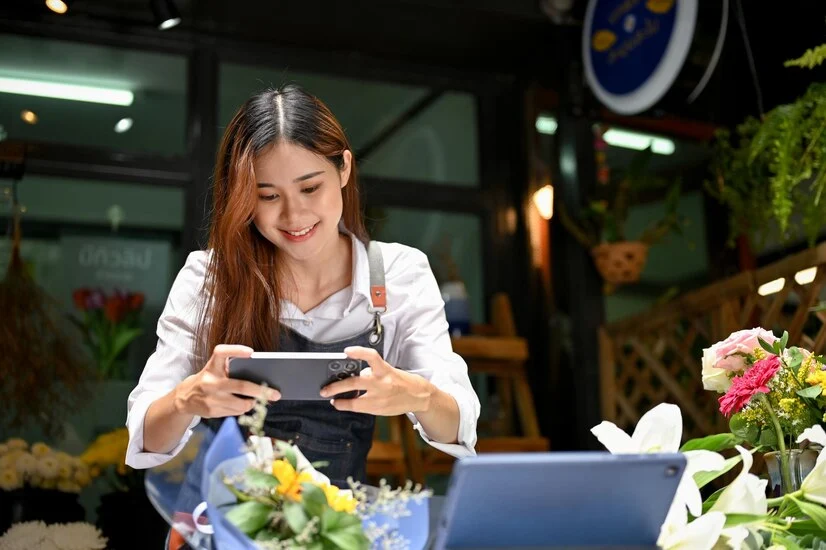 Let's say your tagline for the gardening business is "Grow your Dreams," and you call your patrons "Green-Dreamers." The brand has been related to terms such as eco-friendly, gardening tools, plants and planters, urban gardening, and complete-gardening-shop in the city. Make sure these words come up often in your content copies while maintaining a professional and communal tone in writing copies for social media. 
Now when it comes to diversifying your content by a particular voice, you allot several ranges to address specific audiences. 
Example:  What plants are good in the apartment? – evidently, the target audiences are those who live in an apartment, are planning to have plants inside or are first-time gardeners, and are most probably single with age between 20 and 35 years old.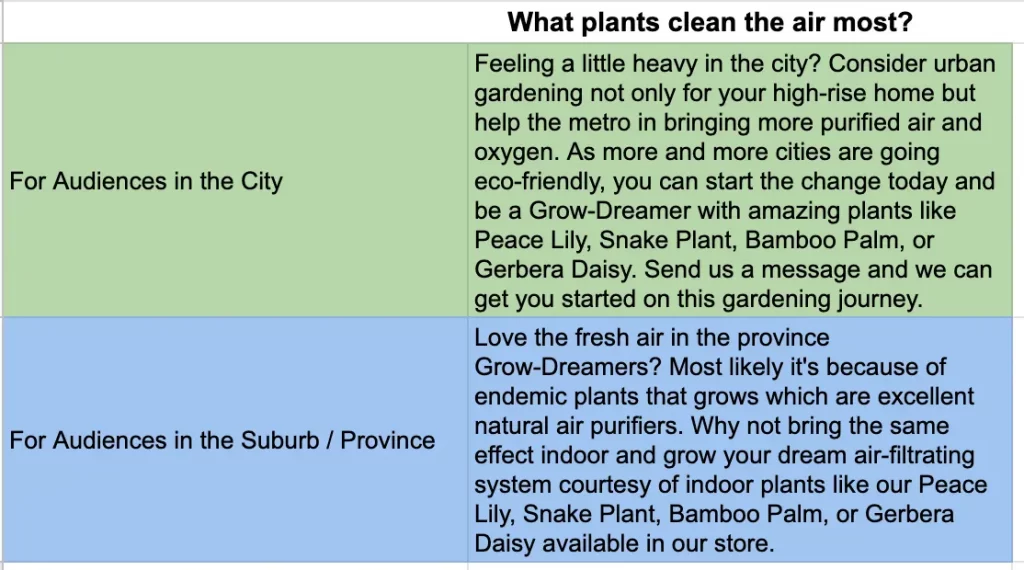 Structure your copy with millennial terms like "plantito/ plantita", "independent living", "bachelors/bachelorette", "affordable", "hacks", "pad", "personalized", and the like. You can address them as well with phrases like "'Sup!", "Where you at?", "UG?", "forda ferson", and more. 
Final Thoughts on Diversification
Putting all general topics in one basket and becoming beholden to your business' brand can seriously backfire. This sense of exclusivity is no longer amicable and tolerated in social media as it thrives in reach and impressions. 
Content diversification also means taking actual ownership of your community and setting yourself up for success long into the future. Diverse topics indicate you are reaching out to individuals within an expanded audience. Interaction with them is the cherry on top to make this strategy successful.