New Instagram Features for Growing Brand Awareness
More than half of the world's population currently uses social media, and Instagram, with over 2 billion monthly active users as of 2021, is both the O.G. and a pioneer in social media marketing. For over a decade, Instagram has transformed the landscape of social commerce, the creator economy, and how marketers use social media.
So, in 2022, how can you use Instagram marketing to develop your business? How should you use Instagram's shopping tools? Are Instagram ads (or dancing reels 😰) required for success?
Instagram continuously adds new features, and it can take time to keep up with the changes. As a marketer, you must know the most recent features and understand how to leverage them to your advantage.
What is Instagram marketing?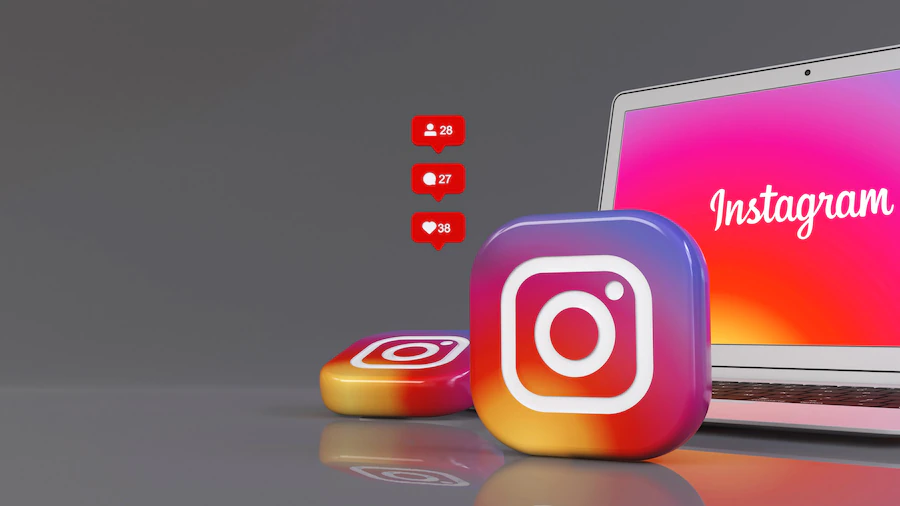 Instagram marketing is using Instagram to increase brand visibility, audience, leads, and sales. Instagram is a highly successful marketing channel for brands, entrepreneurs, and creators because it is the most popular social media site among those aged 16 to 34.
Instagram marketing strategies include:
Organic content: Photo, video, or carousel posts, Reels, Stories
Paid content: Instagram ads, including Stories ads, Shopping ads, and more
Influencer marketing
Shopping Tools: Shop tab, Product tags and catalog, Live shopping, Instagram Checkout, Shopping ads
Why use Instagram for marketing?
Here are some ways that Instagram marketing can help you grow your business:
Instagram Shopping tools can boost sales
44% of Instagram users shop on the platform weekly. Instagram has evolved into a total social commerce solution since introducing essential purchasing tools in 2018, such as linking to products from IG Stories.
Brands can increase sales by combining shopping tools and ads.
People spend 30 minutes per day on Instagram
Instagram users spend 30 minutes per day on the app, which is quite typical among extensive social networks, but the session length stands out.
Instagram ads reach almost 1/3rd of all internet users
Instagram ads have the potential to reach billions of people, and they can also have a significant impact on brand sentiment. People may find businesses more interesting after seeing their ads on Instagram.
New tips for a winning Instagram marketing strategy this 2022
Reels Template
Instagram users watch videos on the app on a weekly basis, so marketers should use Reels if they haven't already. If making Instagram Reels seems intimidating, the app's new Reels Template tool may be what you need to get more videos out faster.
Reel templates are ready-made templates that anyone may use to create Reels faster and more efficiently. Find an Instagram Reel you wish to use as a template to start. There must be music and at least three clips in the Reel. Once you've found the video you want, proceed as follows: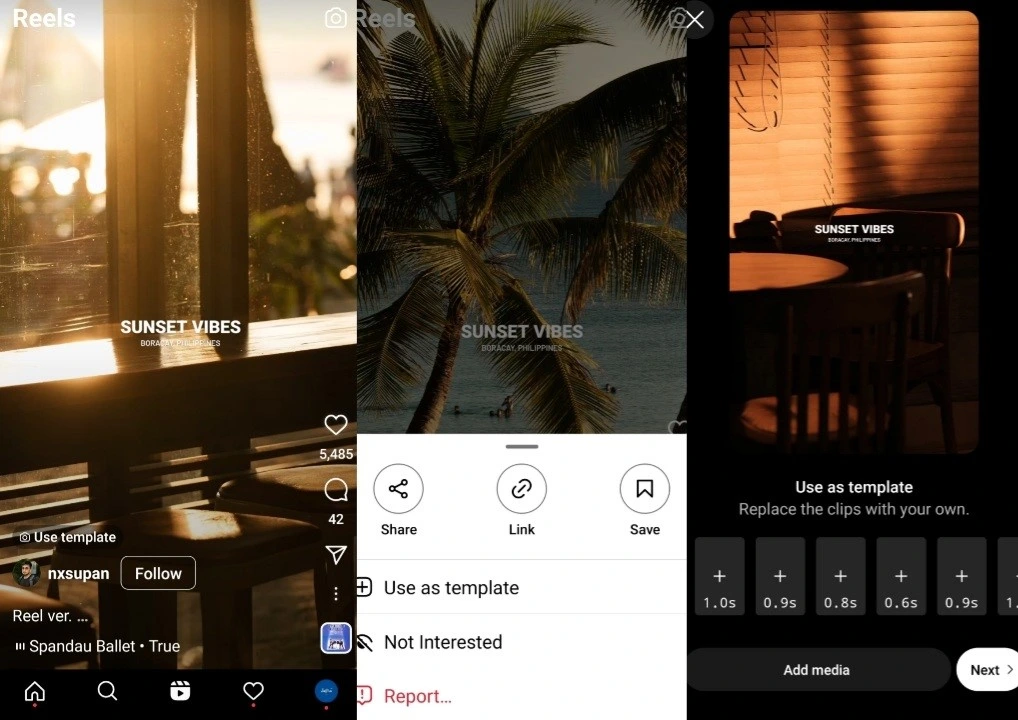 Step 1: Click the three dots on the rightmost button of the Reel you wish to use.
Step 2: Select the Use As Template option.
Step 3: At the bottom, choose Add Media and select the photographs and video clips you wish to utilize in your Reel. These photos will take the place of those in the original Reel.
Step 4: Select Done or Next, preview your Reel, then share when you're happy with the outcome.
Remix Photos
IG users have been able to remix Reels since 2021 to create their own content, collaborate with others, or respond to a video. The remix option is now available for Instagram photos as well. The remix option is best described as similar to TikTok's "Duet" feature, allowing users to link their photo or video to someone else's.
On Instagram, you can make a Reel by attaching your video or image to someone else's Reel or photo. You can also "remix" the content by adding stickers, polls, and text.
Interactive Stickers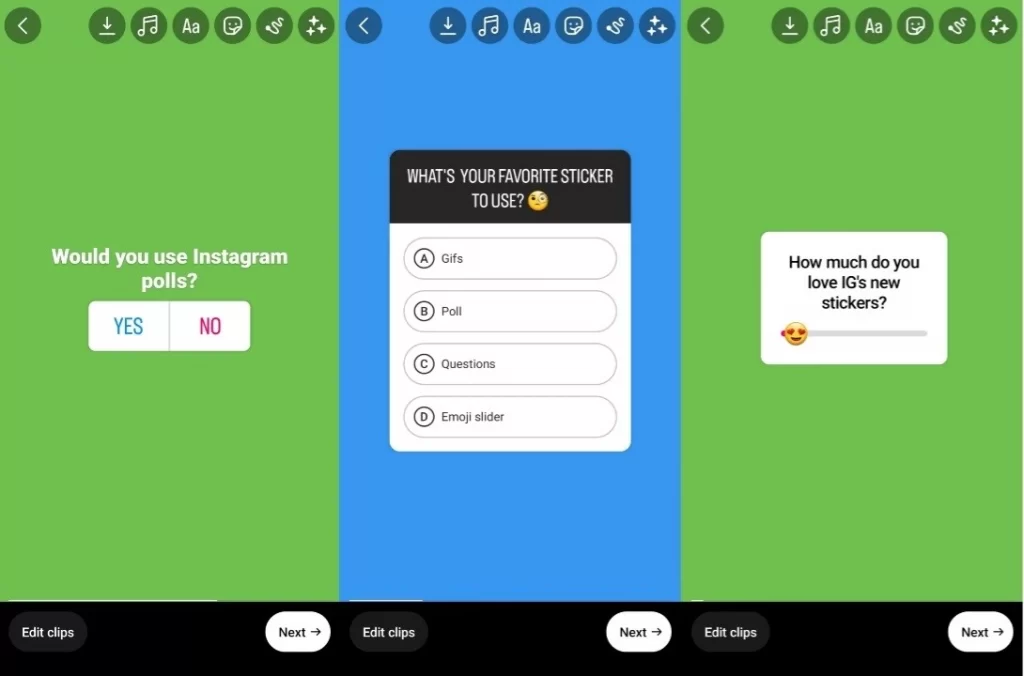 Many interactive stickers formerly available on Instagram Stories are now open for Reels. Marketers and content creators can engage their audiences by using the following stickers in their Reels:
Poll: Ask your followers for their thoughts or have them vote on what your next piece of content should be.
Quiz: Use this tool to test your audience's knowledge or to teach them something new.
Emoji Slider: Allow viewers to express their feelings about your material or a particular topic.
Grid Pinning
Do you have some stuff you don't want to be buried in your grid? You can use Instagram's grid pinning tool to make it stay at the top of your profile. To begin, choose the Reel or photo you want to pin. Tap the three dots in the post's top right corner and select "Pin to your profile." Your post will then display at the top of your grid.
The pinning feature is excellent for:
Increasing awareness of an ongoing promotion
Showcasing an event
Highlighting your most popular content.
Auto-Captions for Reels and Stories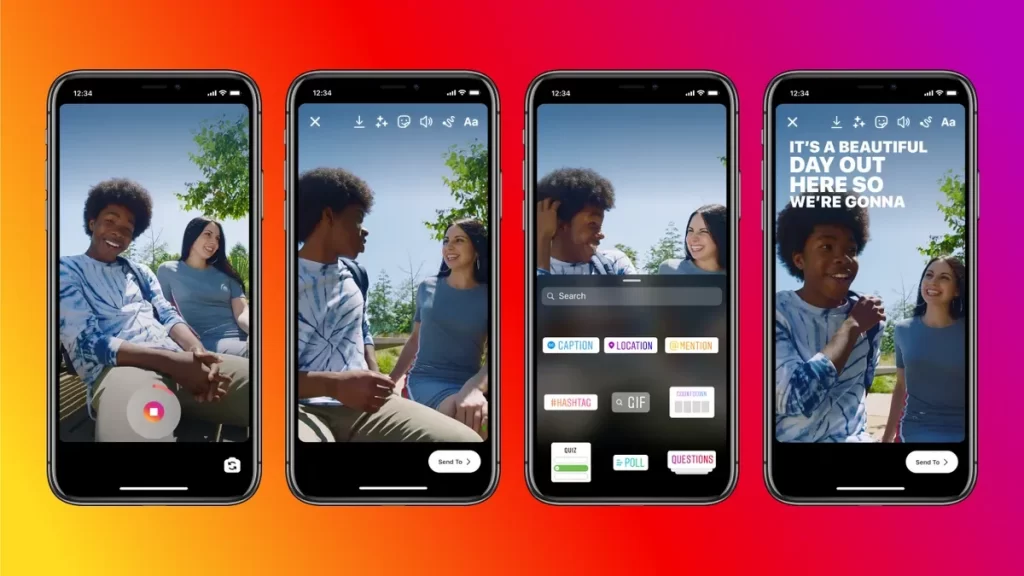 Instagram's caption stickers were previously limited to stories, but the platform recently expanded them to Reels. This tool automatically transforms what is spoken in a video into text, allowing users to watch it without sound.
Audiences can now interact with your videos—with or without sound. This feature also contributes significantly to the accessibility of Instagram content.
Visual Replies on Reels
Another TikTok-inspired Instagram feature is visual replies, which allows users to reply on Reels – with another Reel.
You may now comment on Instagram Reels short-form videos, similar to TikTok's reply tool. It's a fun and dynamic approach to interacting with your followers and leads—and vice versa.
Instagram and the Future
Instagram has grown to become one of the world's most popular social media platforms. However, the platform is not just expanding; it is also evolving. Other features users and online business owners are looking forward to is how IG business accounts will be able to share shoppable reels; there will be new ads campaigns in the form of Instagram reels and new editing tools.
Instagram will continue to grow as long as apps like TikTok change the online video marketing game. Your social media marketing strategy should adapt to these new features.
You can help your business stand out and succeed by utilizing these new Instagram features.
Do you need help putting some of these digital marketing strategies into action? Contact us today or visit https://digital.emergelocal.com/get-proposal/!