The Ultimate TikTok Shop Guide: Setting up your TikTok shop for success
Is your brand on TikTok already?
Interested in a TikTok strategy for your brand?
If yes, continue reading this article and set up your TikTok for success as part of your digital-first marketing strategy.
TikTok was undoubtedly the most downloaded social media app in the first half of 2022.
The online platform already has over 1 billion active users, making TikTok one of the biggest social media trends this 2022. While it began as a music-focused app that encouraged people to sing along to their favorite songs, there is now a diverse range of content that includes more original videos from users from all demographics.
This year, it's becoming a major trend for brands to show their personality and engage with their target market through video specifically.
Until recently, TikTok-inspired shopping happened "organically": creators mentioned products in their TikToks, and viewers rushed to eCommerce sites and local stores to find them.
Finally, TikTok announced the launch of TikTok Shop, a much-anticipated social commerce experience that will bring in-app shopping and simplified product discovery to the platform. Social media apps like TikTok let businesses communicate more with their customers, increasing brand exposure and customer loyalty.
But First: The TikTok Craze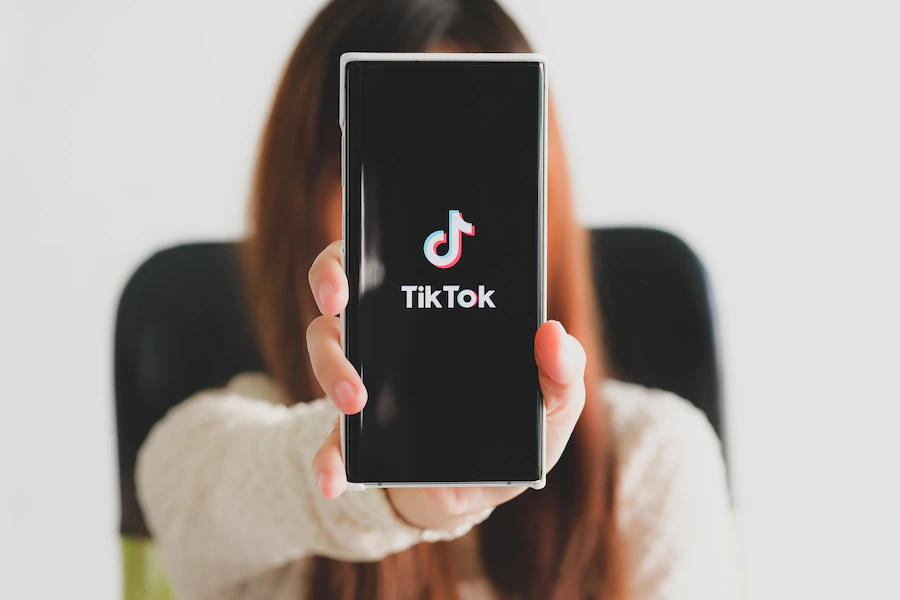 According to various studies, millennials have an attention span of approximately 12 seconds, while Gen Z's is about 8 seconds; therefore, the popularity of short video clips makes sense.
ByteDance, a tech company, recognized the opportunity and capitalized on it, developing TikTok.
When you launch the app, you first see a "For You" page that shows content that will most likely capture your attention and match your interests.
Other social media platforms, such as Instagram and Facebook, fill your feed only with posts from people and brands you follow.
TikTok's algorithm is intended to keep users interested by presenting them with new content from strangers that may spark their interest and keep them scrolling.
The "For You" page on TikTok may be the app's most successful feature since it delivers user-generated content every second that is personalized to each user's specific interests. This success led to the social platform's next phase: TikTok Shop.
What is a TikTok Shop?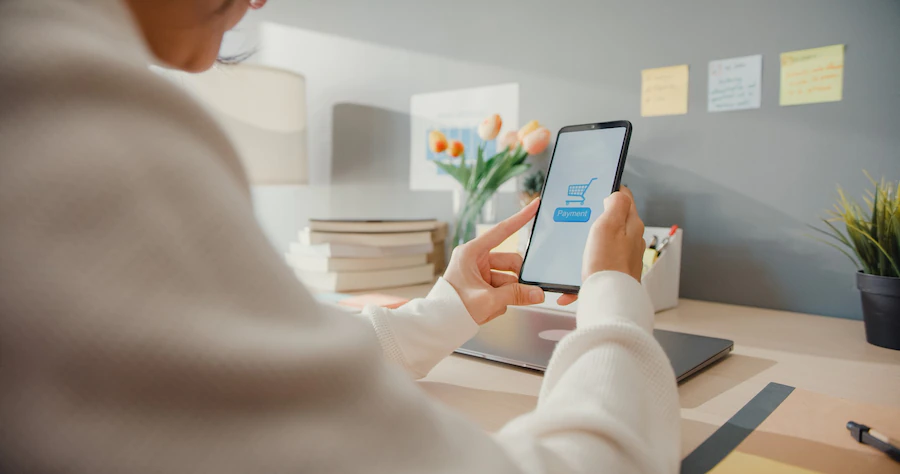 TikTok Shop is a social commerce platform that allows creators to promote and sell items on their profiles—adding a shopping tab to TikTok profiles. It will enable other TikTok users to browse items without leaving the app and have a more straightforward checkout process.
Creators can also tag items in organic TikTok content with dedicated product links.
Many brands use TikTok influencers in their marketing initiatives, providing products to individuals with a large number of followers and requesting them to promote their products.
Sometimes reviews are honest and voluntary, but most of the time, influencers are paid to push favorable comments on whatever the brand wants them to promote.
How viewers purchase products is simple:
First, they see a product they like and then find the brand's TikTok page. Businesses who promote their products on TikTok will get a dedicated shopping tab on their profile
The customer may then browse through the company's product catalog and select the exact product they want
When users are finished browsing, TikTok lets them purchase the products straight from the app
The interface is similar to Instagram's, making it a simple transition for brands to reach a new audience and customers who use both platforms.
Setup Your Own TikTok Shopping Experience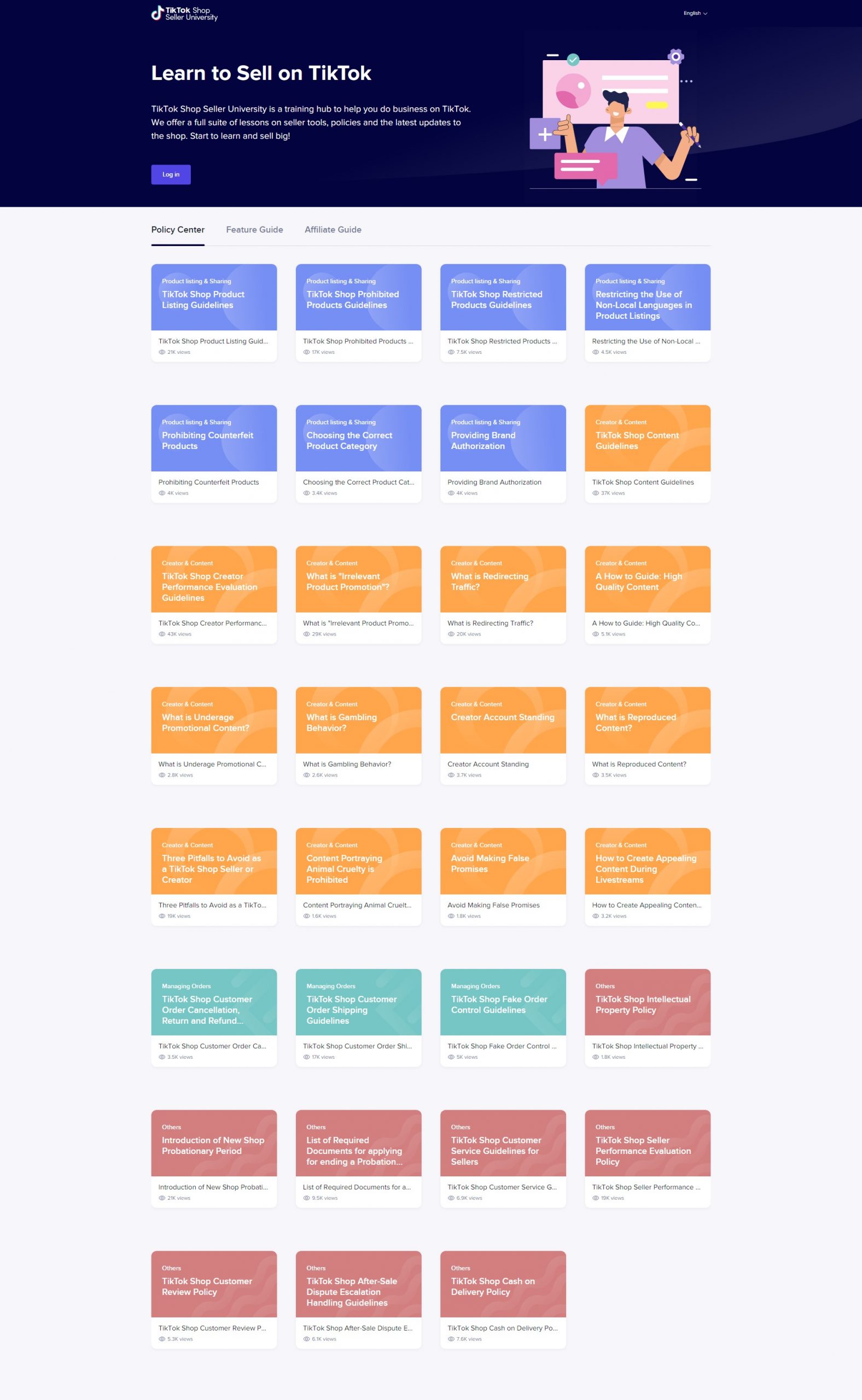 If you Google "TikTok Seller Central," it'll take you to this page; just follow these easy steps to kick-start your business in TikTok Shop.
Tips for creating a successful TikTok shop
Pay attention to the accounts and brands you follow; the more prominent names will likely open their shops first. Keep an eye on their content and strategies, so you're ready when the time comes for your business.
Once you have access to the TikTok Shop, follow these tips to set yourself up for success.
1. Optimize your product catalog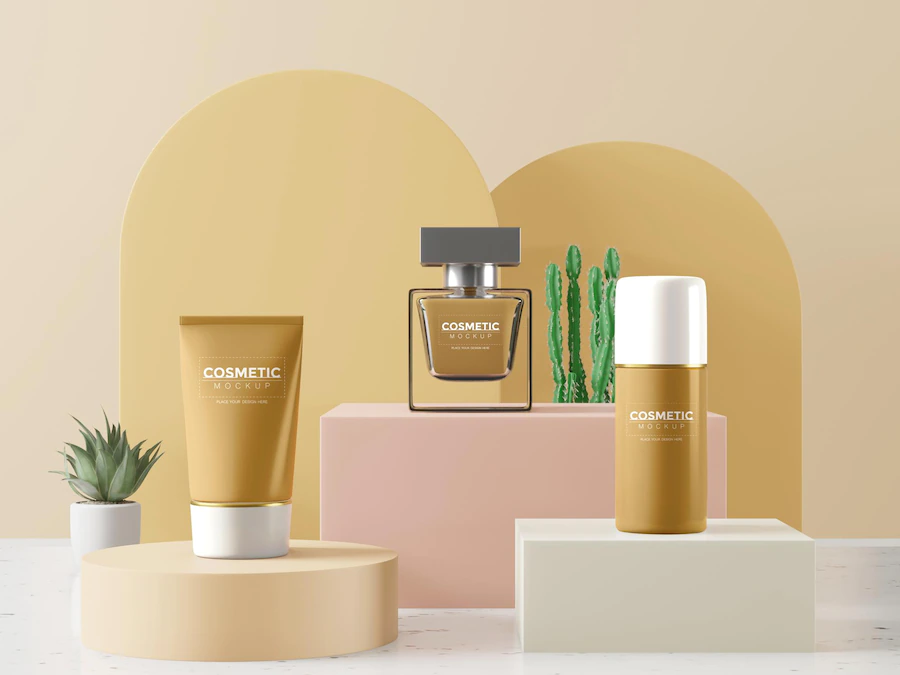 The shopping tab in your account will serve as your storefront, so make sure it is appealing to your customers.
When adding pictures, prioritize quality and aesthetics. Your product photos should be easily identifiable as yours, and they should be consistent with how you showcase your brand on TikTok (and, ideally, other platforms too).
Product titles should be kept to a maximum of 34 characters and include basic product information. The description should be extensive and have as much information as possible.
2. Give Users Full-screen Focus
TikTok's software is designed to fit vertical videos only, unlike other social media apps like YouTube and Twitter, where you may turn your phone sideways, and the content would still fit on the screen.
Give viewers the whole experience every time by posting vertical videos only. Posting TikTok videos that give users full-screen focus is essential for projecting a sleek and professional image to the viewer.
3. Promote your products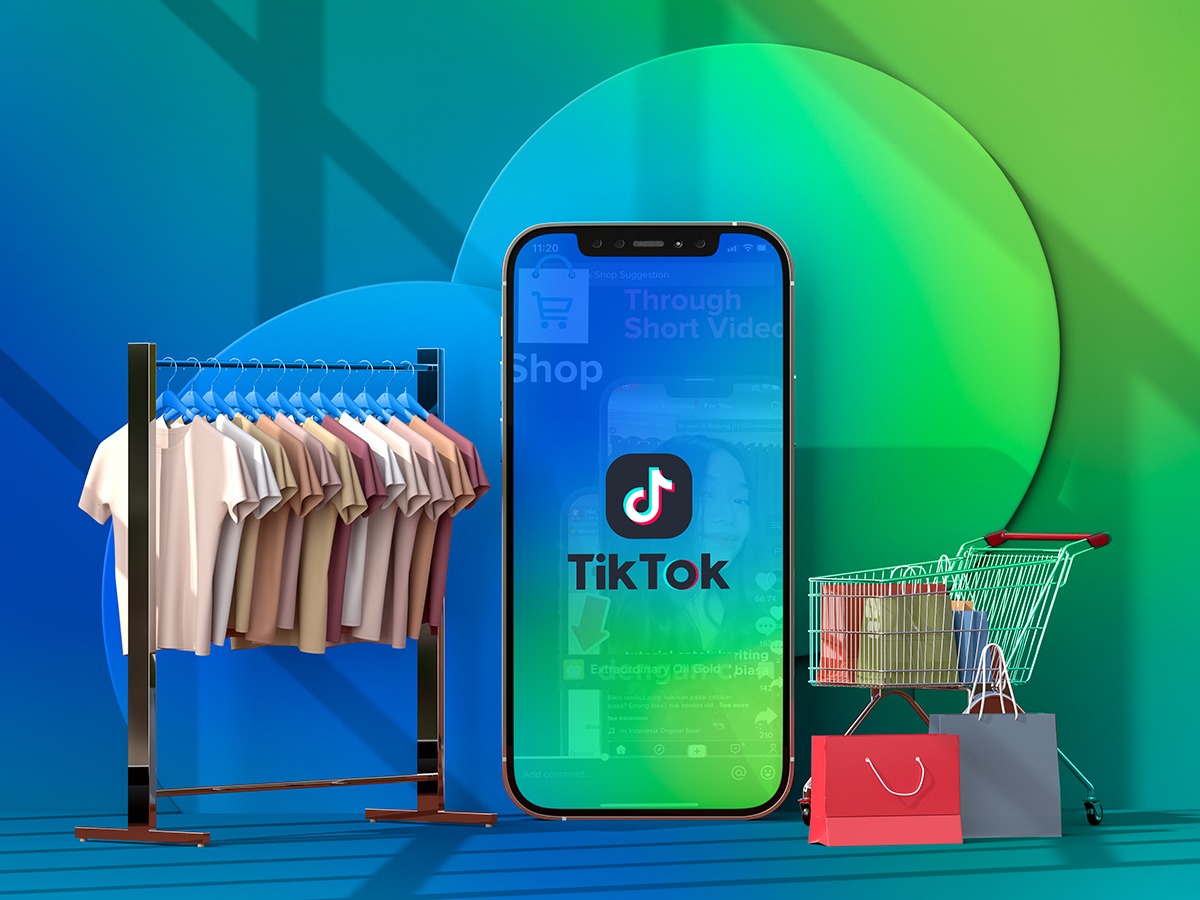 Prepare to promote your products in some of your videos, but not all of them. TikTok users are marketing-savvy and critical of full-on ads. Combine clips promoting products with other entertaining video clips.
Make your promotional videos more entertaining by including some humor. Always remember, people don't come to TikTok to shop; they come to be entertained.
4. Spread the word
Don't wait for your followers to locate the TikTok Shop tab on their own!
Shout it from the rooftops! Make a couple of TikToks that guide your viewers in the right direction.
5. Take advantage of the latest trends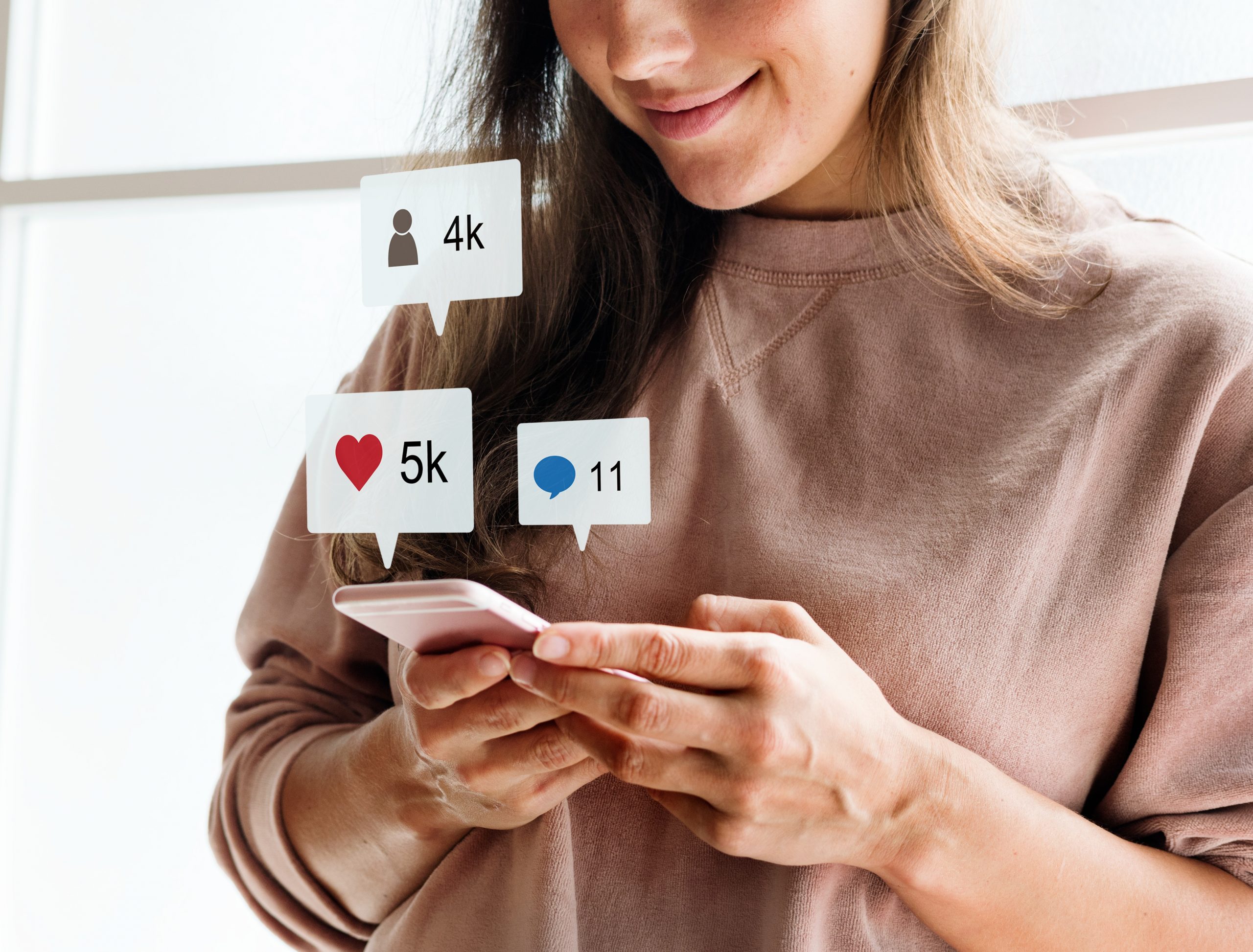 Whether it's a popular dance or song that's trending on TikTok around the world, the businesses that capitalize on the latest trends are the most successful.
6. Speak the language
Because you are most likely targeting Generation Z (or even Generation Alpha), try to speak their language. Don't sound like an out-of-style man trying to sell them something.
Before you use an emoji, you must first understand what it means. Emojipedia can help with this. Include a variety of exciting emojis, but be careful not to misuse anything.
7. Partner with influencers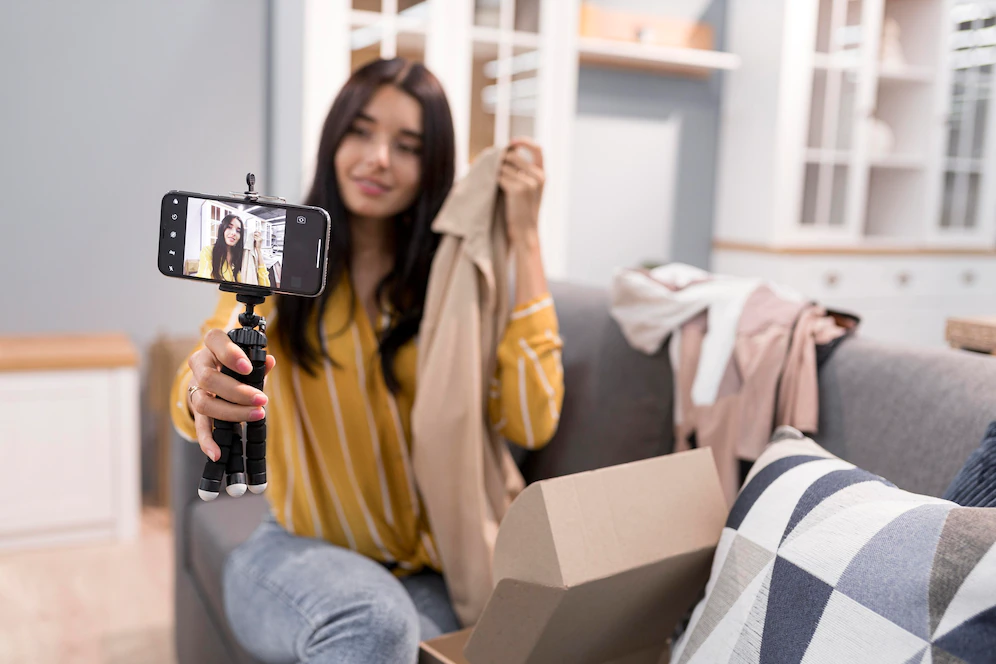 Posting clips of real people using your product will appear more authentic and encourage your viewers to connect with your brand more.
If you're unfamiliar with the platform's distinct trends, subcultures, and inside jokes, you might be better off handing creative direction to someone who lives and breathes the platform.
Collaboration with TikTok influencers to advertise your products or services is an excellent way to reach new audiences in an engaging and authentic manner. Just be sure to find creators that are passionate about your brand.
The Conclusion
Are you ready to grow your business? Because TikTok Shop could well be the way to go.
TikTok Shop is probably the most prominent marketing feature on social media nowadays. As an extension of TikTok's already fantastic capabilities, TikTok Shop combines a range of features and tools to enhance your brand.
Since it is free to join for all brands/businesses, it is an opportunity worth exploring. Signing up is quick and simple, and TikTok offers a variety of videos and tutorials to help you with everything you'll do on the platform.
Consider using TikTok Shop as part of your more comprehensive marketing strategy and if there's anything we can do to support you, get in touch with us today.