See Philippine Brands' Facebook Video Ads Of 2017
Do you know that brands are heavily using video in their Facebook?
Marketers believe that 2017 is the year of video and the ideal platform where most videos got shared is Facebook.
When it comes to finding the right platform to promote your video, Facebook is a strong contender.
Whether you're spreading brand awareness, announcing a new product launch, or launch a company, quality and emotional driven branded video campaign makes customers feel emotionally connected.
In this article, you'll find the ten best Facebook Video Ad examples that are inspiring and tickle the emotion of the viewers. Plus, we're going to give you tips and tricks on how to create great video ads on Facebook.
See Philippine Brands' Facebook Video Ads Of 2017
​
1. BEAR BRAND Adult Plus
Bear Brand has always been quick to adopt influential celebrities and incorporate them into their strategy. They teamed up with Alden Richards and managed to create something relatable — regardless of his celebrity status. For the #TibayForWorkGoals campaign, Bear Brand launched a video ad to promote strength and of course, a positive brand image.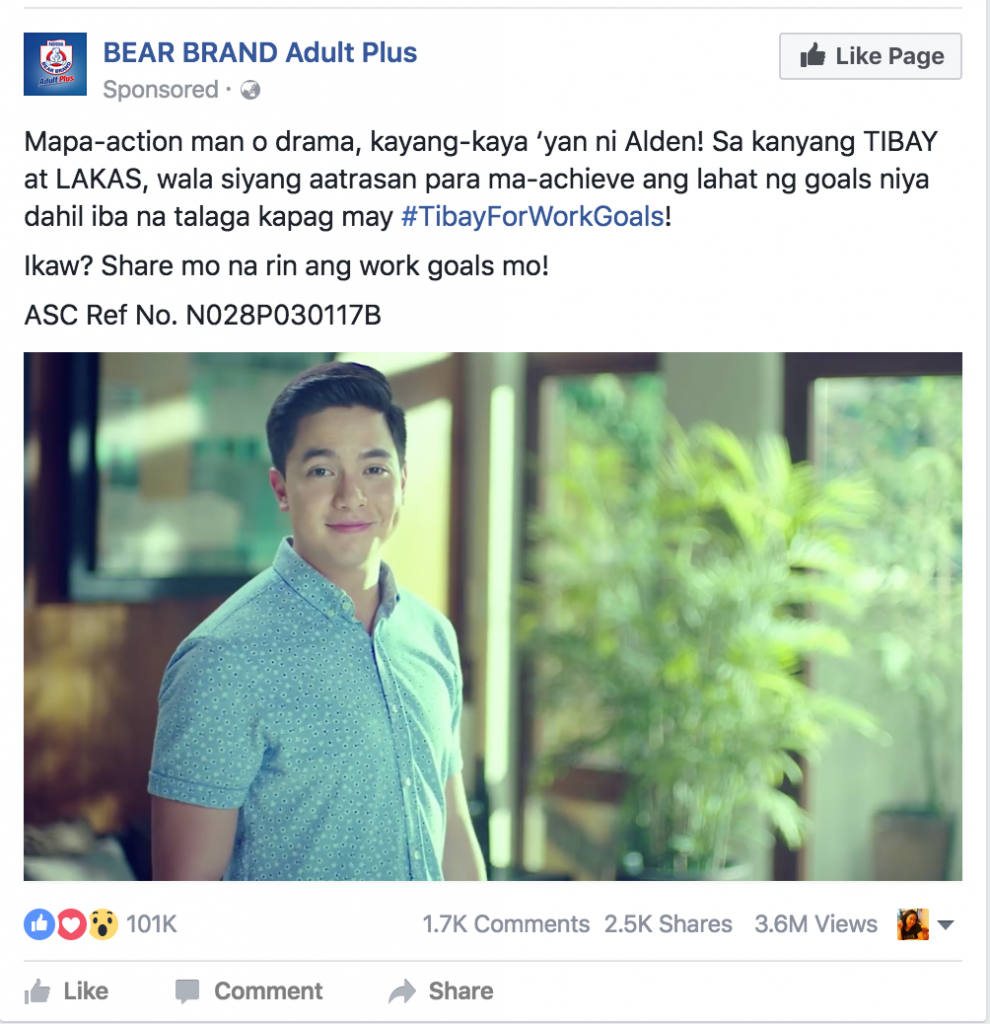 2. Belo Essentials
Always perfectly in tune with their audience when it comes to their advertising campaigns. The newest video reaches working girls by powerful message that leaves a positive outlook in their lives.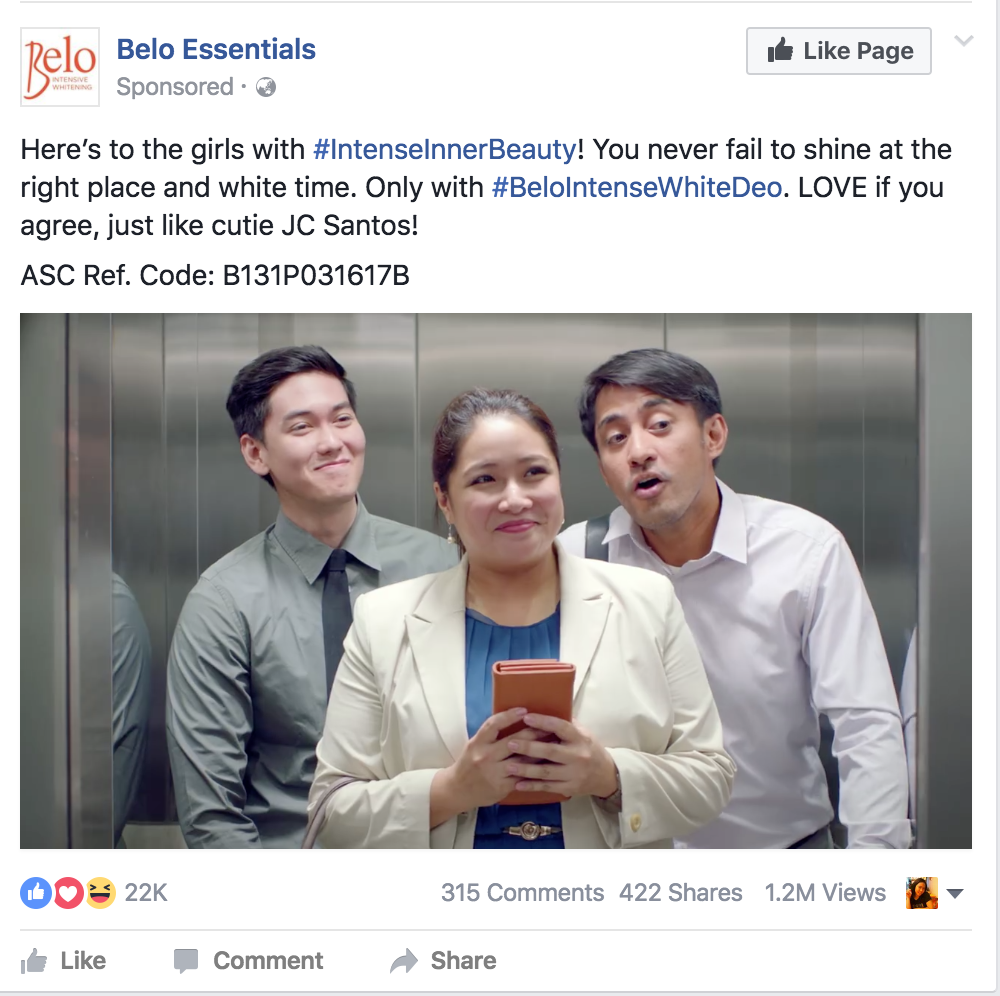 3. Bonakid Pre-School
The video turns to be engaging to moms and their kids. This is a powerful example of using a dance video to spread brand awareness and a positive message.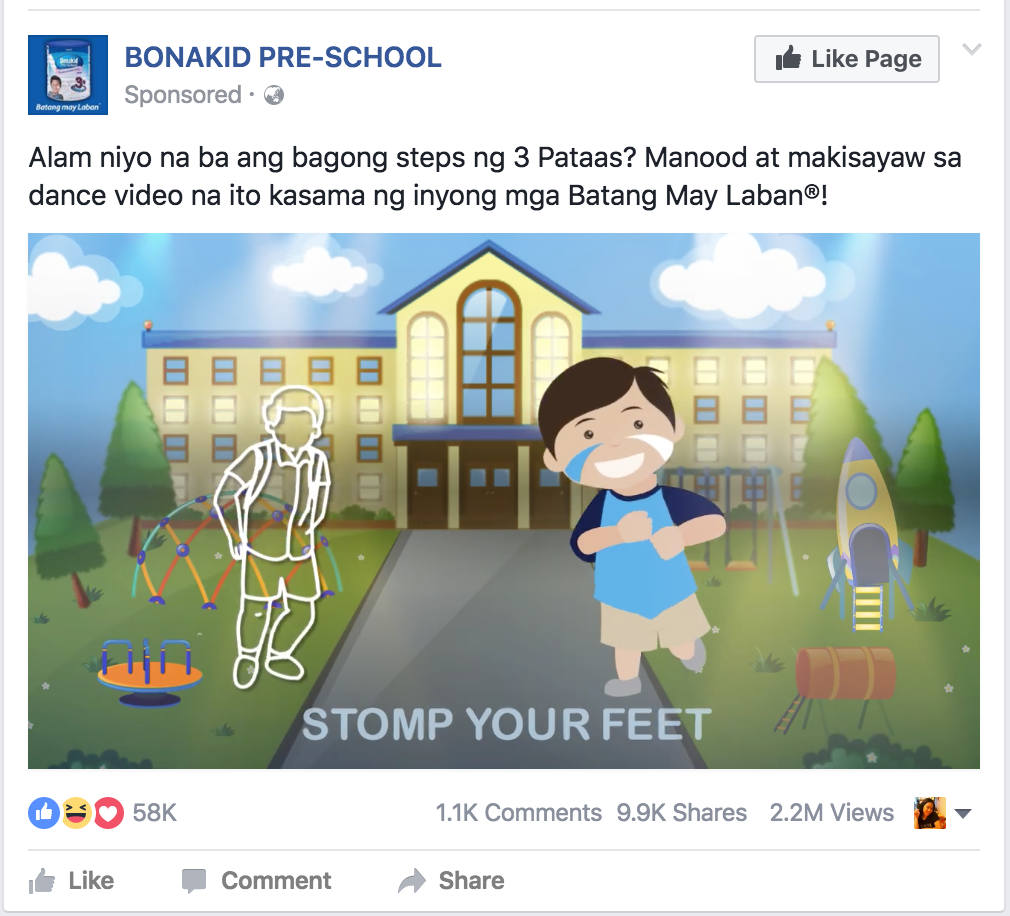 4. COCA-COLA Philippines
Food is said to be the one thing that is always certain to bring families together. In their latest video campaign, Coca Cola — a carbonated drink company — suggests food can be enjoyed with their drink.
They teamed up with Yummy, a food magazine to create this how-to video and found a way to connect with a huge audience — garnering over 1 million views.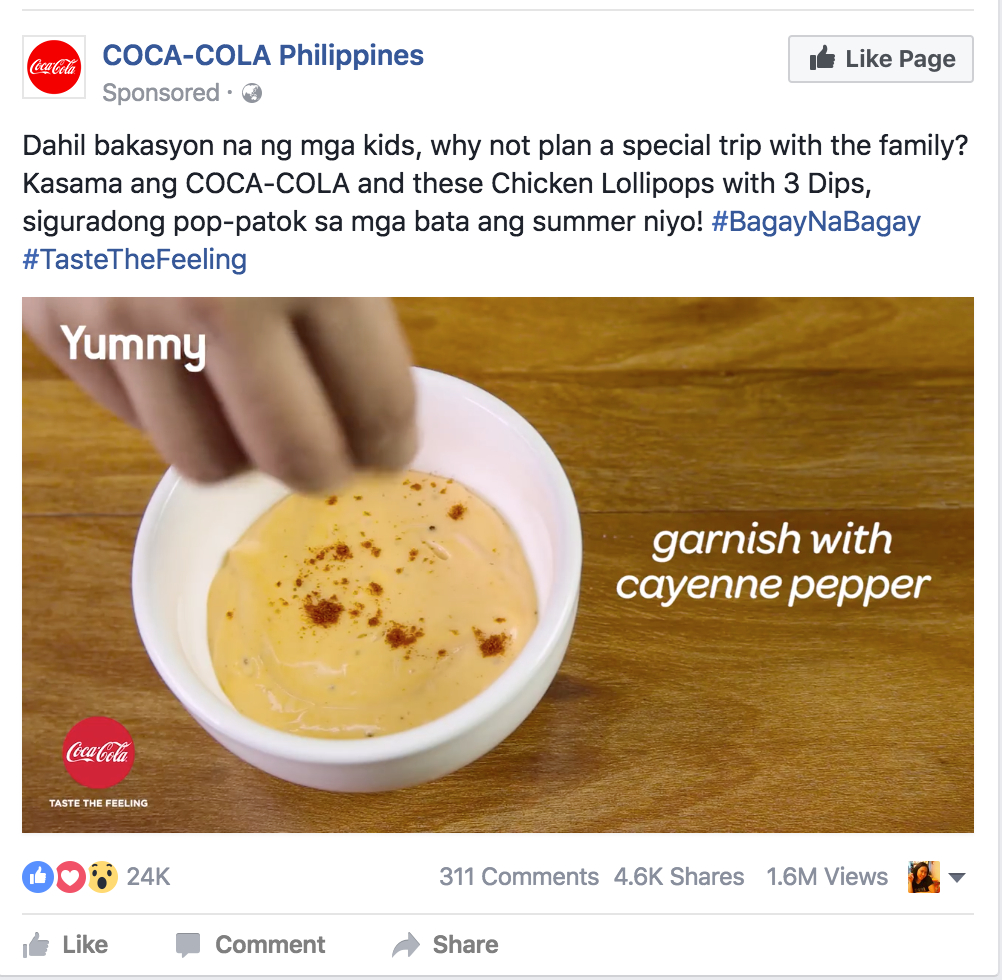 5. Del Monte Kitchenomics
Del Monte, a food and beverage company created a recipe video to help viewers create a new twist to their usual "adobo" recipe.
What's great about this video is they use the national viand of the Philippines which is adobo and come up with their version.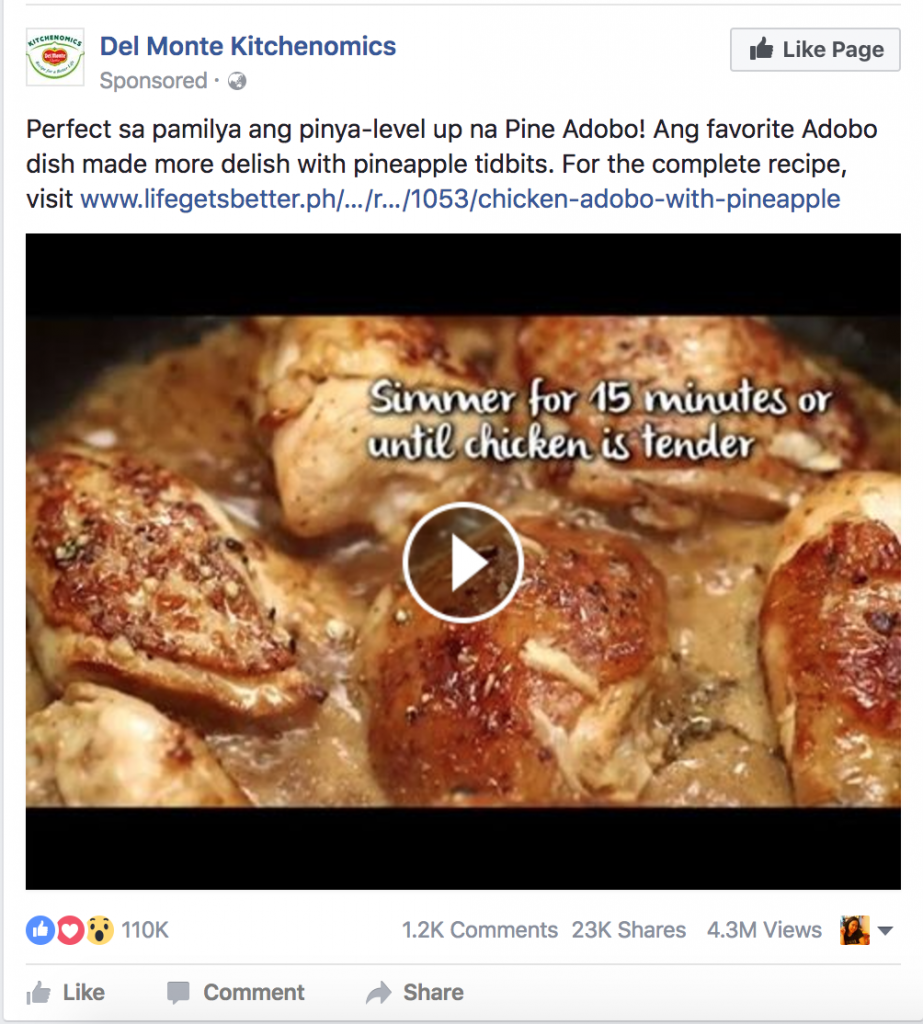 1020
6. Globe Telecom
Globe Telecom, a telecommunication company, uses Disney's Beauty and the Beast forward to their full advantage.
While the campaign is obviously centered around the Disney's most-awaited movie of the year and has little to do with the brand itself, Globe Telecom video mentioned their product through texts and not on the video. It shows a prime example of how the most successful video ads focus more on the story, than the product itself.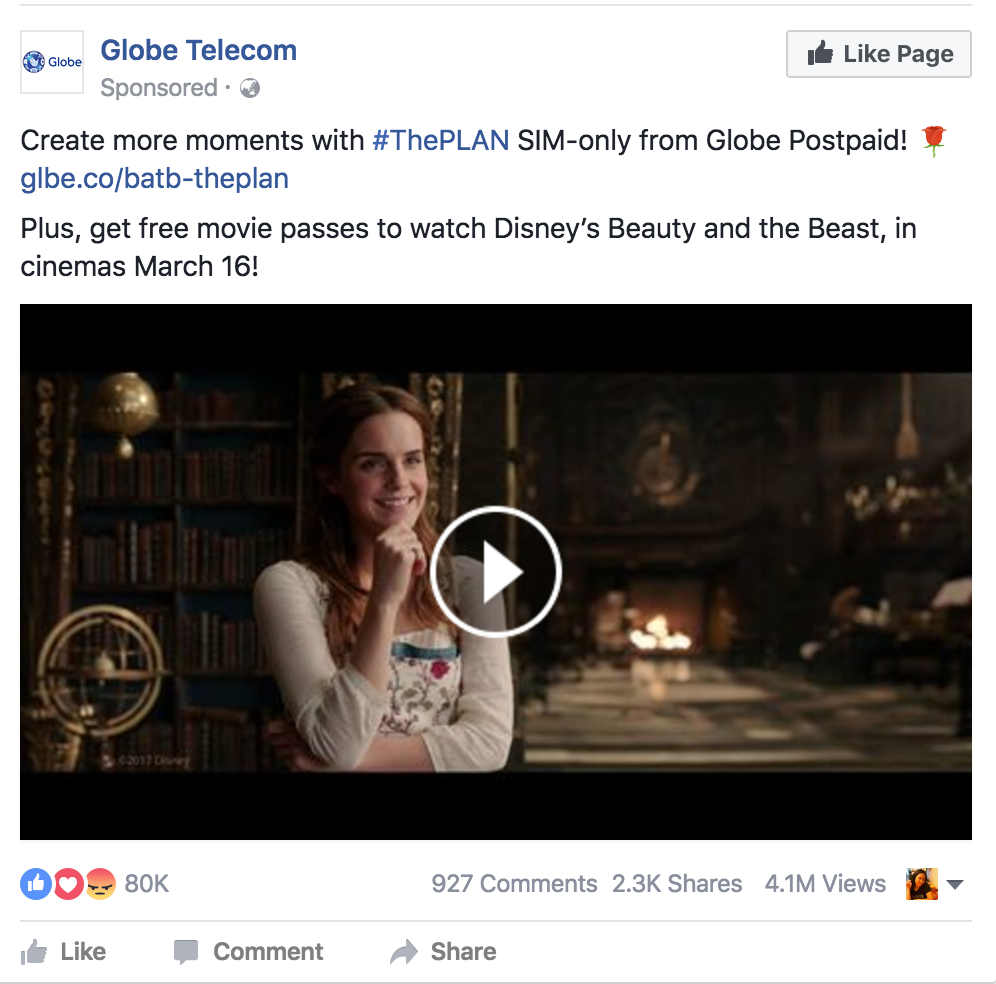 7. KidZania Manila
In KidZania Manila's new video campaign, they embraced their "inner child" in an effort to promote their brand.
What's great about this video is that it showed kids having fun and learning at the same time.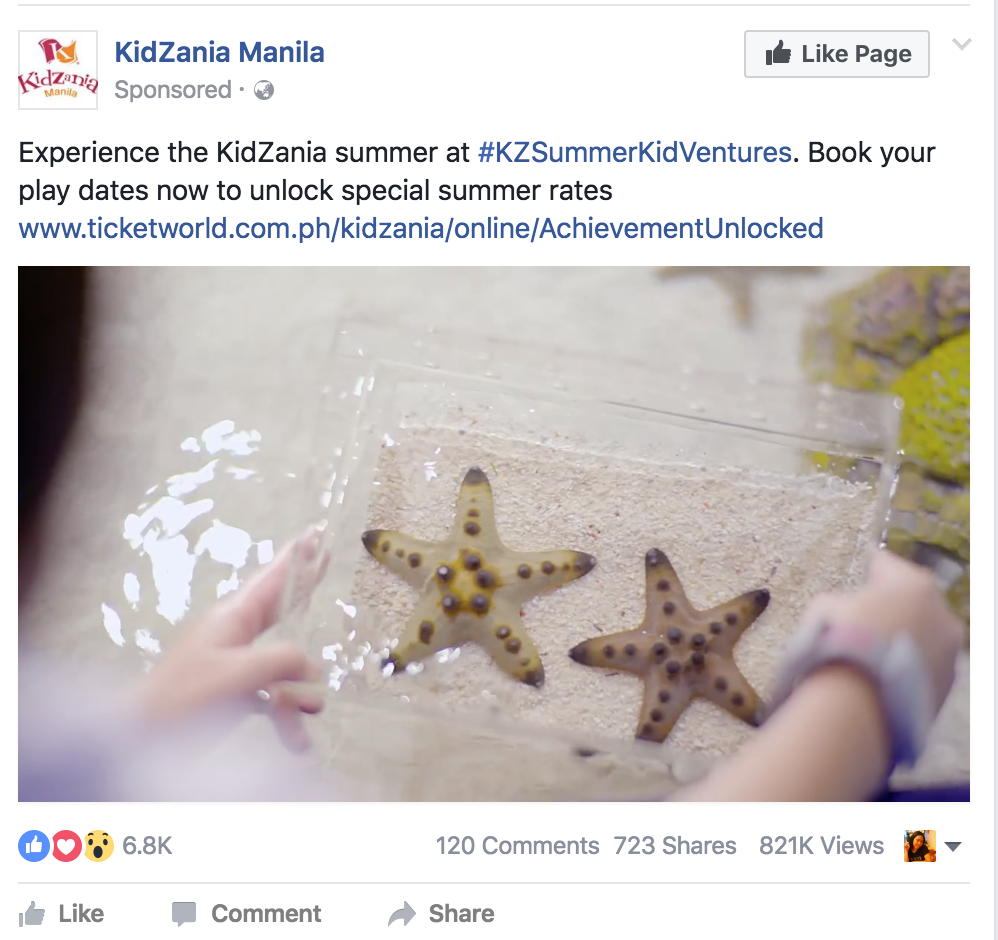 8. L'Oreal Paris Philippines
The campaign #NeverFail is a great example of brand and influencer collaboration. L'Oreal Paris featured Solenn Heusaff, an actress and a make-up artist, to showcase their newly-launched product.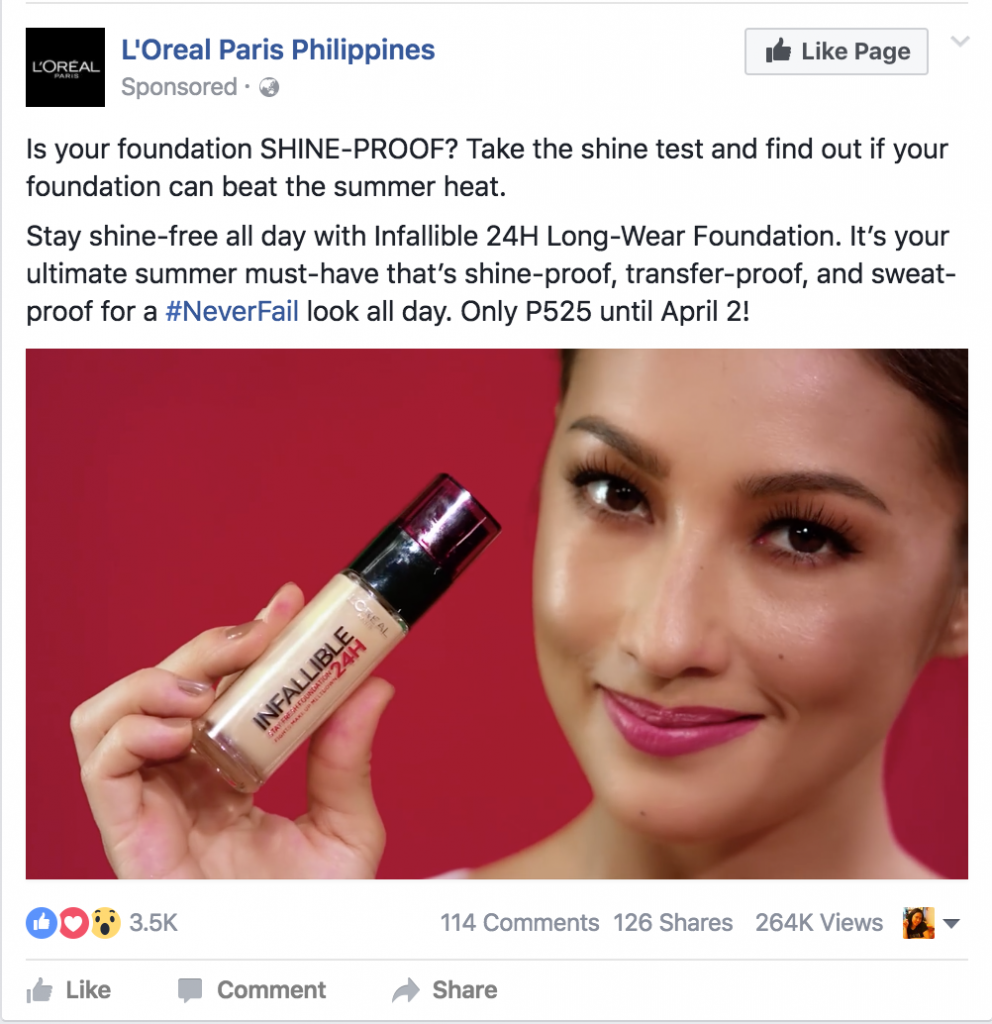 9. Nestea
The NESTEA #PlungeToPledge is a digital campaign that promotes environmental awareness among consumers, the direct result of which will be cleaner beaches.
Rather than leveraging how-to like the Coca Cola video, it provokes empathy with viewers. Who doesn't get to plunge when watching videos of people plunge too? Now, those sentimental feelings translate with consumers when thinking about Nestea.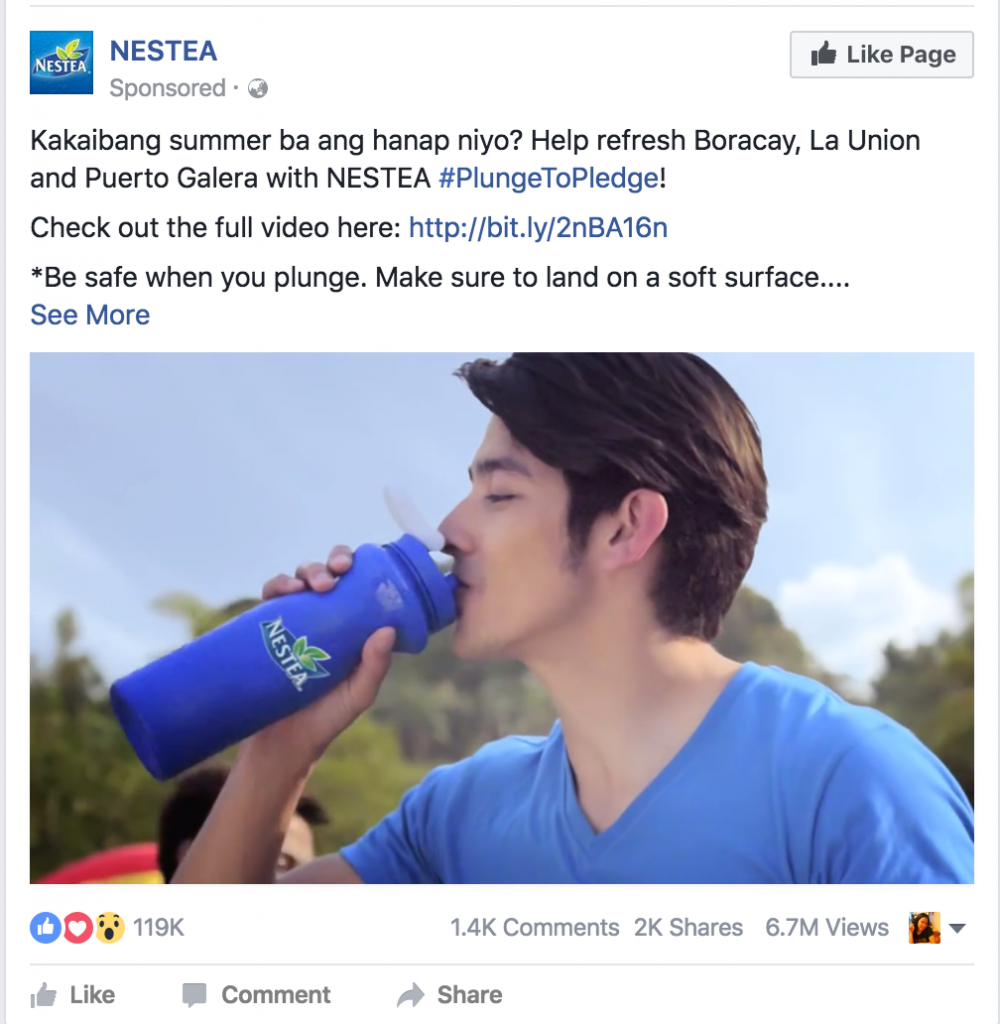 10. Philippine Airlines
Facebook has become infused in our society, making FOMO, or the fear of missing out, a real thing. Meeting friends, and sharing your life with those friends, is the business of Facebook.
Philippine Airlines took advantage of the current society. In this video, it perfectly portrays how people can connect with others who share similar interests by showcasing beautiful destinations in the Philippines.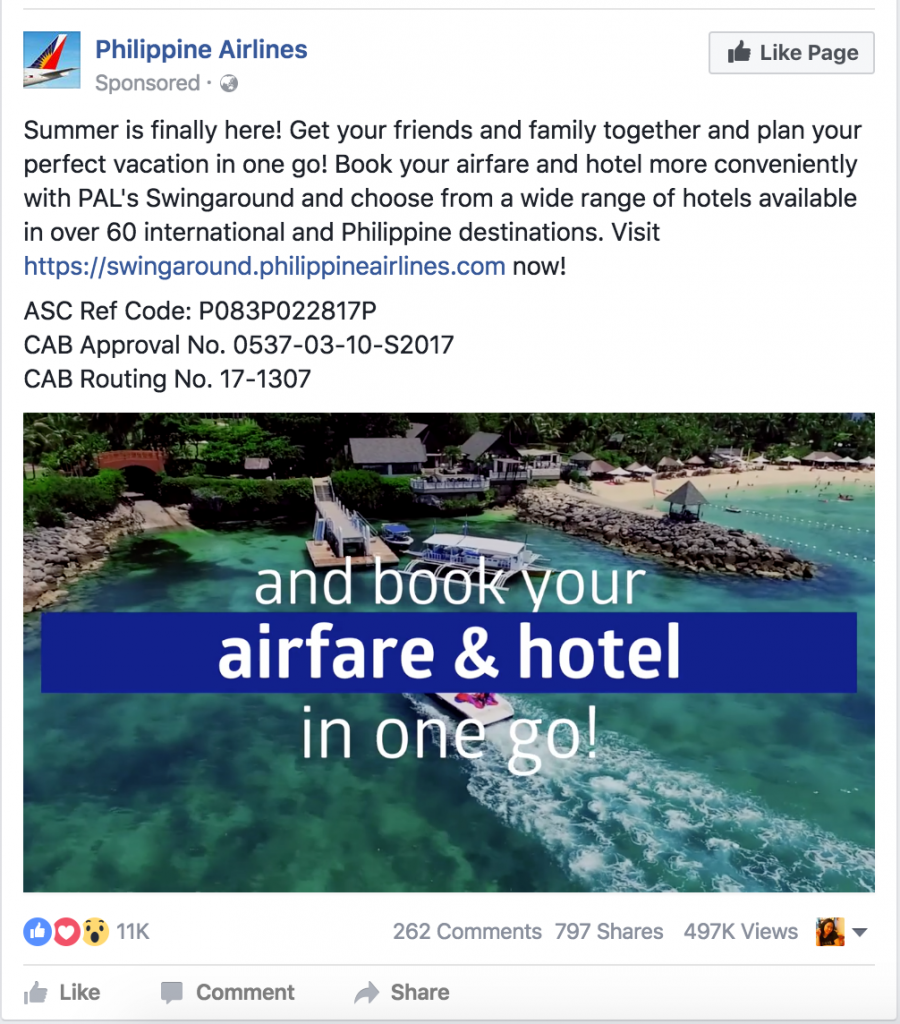 As promised, here our top four tips to create a great Facebook video ad.
4 Tips to create great video ads on Facebook
​
Showcase real emotions
Facebook allows targeting based on real people. So it's better to have a video that emphasizes emotion from the beginning, middle, and until the end.
Capture your viewer's first three seconds
Facebook autoplay each video on Facebook feed and pause it when people scroll past it. So, make sure to catch person's attention in the first three seconds.
Make sure it's engaging even without captions
As a person scrolls down in their News Feed, each video starts playing without sound. Make sure that even without captions, your audience get the message visually.
Be authentic
Brands and marketers spend a big chunk of their marketing budget to broadcast their ad. But be vigilant, because Facebook prioritize user engagement over direct selling. Ensure that you are showing authentic story and the content of the video is engaging.
What's your favorite Facebook video ad? Share your thoughts in the comments.