Our Partner Program allows different companies to offer digital marketing services and solutions as extensions to their business, while keep focusing on their core business.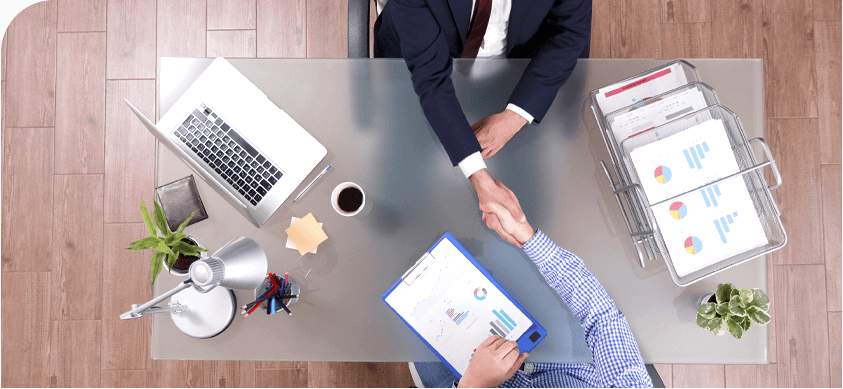 Emerge (EmergeLocal, Inc.) has been helping businesses build an online presence and fuel their growth by connecting them to potential customers via different digital channels. It offers digital marketing services including website design and development, social media marketing, media buying, and technology solutions to various industries, including healthcare services, food, retail and services, and hospitality and tourism services.
Together we fuel your growth.
Your clients trust your advice, which is why you need the best solutions at your fingertips. Join our Partner Program to access the most lucrative digital marketing services in the Philippines that result in genuine results for your clients.
Emerge's Partner Program puts our digital marketing experience to work for your clients with a sales model that is profitable for you. We offer two variations of our program: Referer and Reseller. Offer your clients more with our 10+ years of success, and our full suite of digital marketing services and solutions. Our program gives you access to outsource our website design and development, social media marketing, media buying, and technology solutions.
You can refer your client who is interested in digital marketing services to us under our Referral Program. Emerge works directly with your client and recommend which digital marketing solutions will best meet their specific business objectives. The client communication and services are handled entirely by Emerge, and when a sale occurs, you'll receive a commission based on the value of the contract.
Our Referral program is ideal for organizations and professionals who offer marketing-related services and want to add managed digital marketing services and solutions to their offering.
Ideal Referral Partners are:
Emerge's Affiliate Program allows you to white label our services and sell them as your own. In this model, you serve as the liaison between Emerge and your clients. All marketing materials, client communication, and campaign data that we collect will be completely branded as your own, and with your logo. We'll serve them on your behalf, with our dedicated Account Managers acting as an extension of your company, from managing your client's campaigns to providing reporting and recommendations to make sure their success.
With Emerge's Affiliate Program, affiliates leverage our expertise and resources, and access our cutting-edge reporting technology, enabling them to keep their running costs down, while continuing to grow their business.
Ideal Affiliate Partners are:
Is our Partner Program Good Fit For You?
We would love to work with you! Becoming an Emerge partner is easy.
Complete this form and one of our friendly partner specialists will be in touch shortly.