Why Landing Pages Are a Crucial Part of Marketing
Are you not getting enough leads even when you have a lot of website visitors and you spent thousands of dollars on your landing page?
Maybe it's the picture.
Or the headline.
There is a myriad of reasons why you're not satisfied with your website or the campaigns you are running.
Let's say you are running some Google ads and your social media efforts are fired up, yet the struggle is real to have a higher conversion rate.
According to Wordstream, the Conversion rate is the percentage of visitors to your website that complete a desired goal (a conversion) out of the total number of visitors.
What if I tell you that the reason you're not getting any lead is that your landing page is boring and misleading?
Yes, your landing page may be the culprit to your low-performing ad campaign.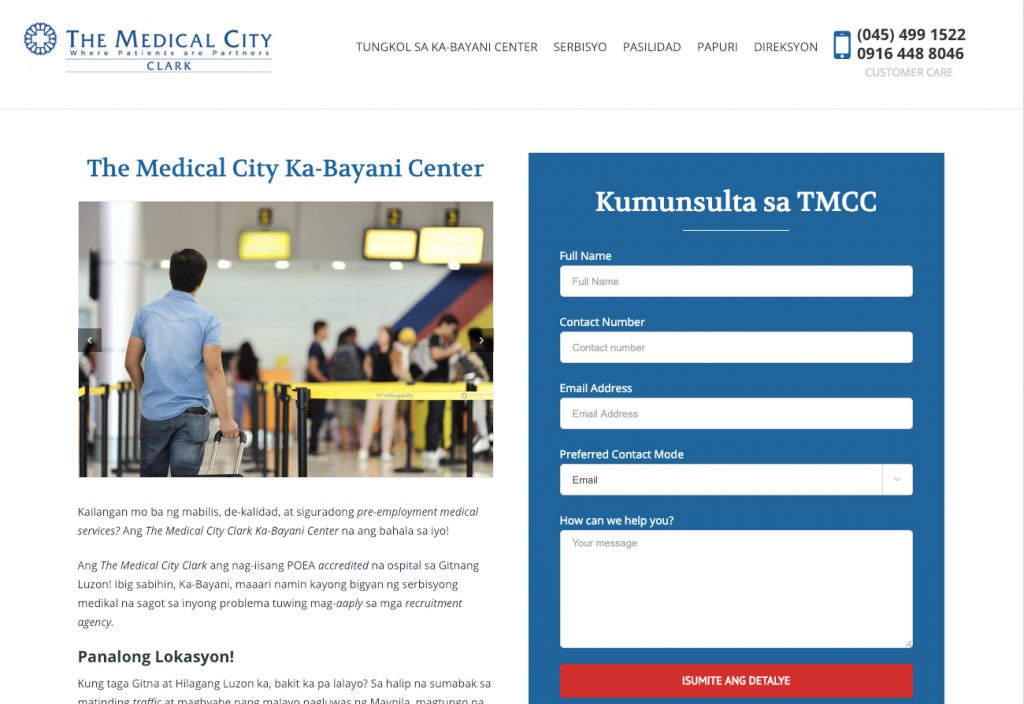 A landing page can help you:
Increase conversions
Grow your list of email subscribers
Reduce bounce rates
Generate the date and insights of your ad campaigns for future reference
Improve brand awareness through interactions
If done correctly, your inviting landing page can transform into a lead capturing machine that will be a crucial contributor for your marketing success.
So what should you do, then?
A landing page has a single purpose – to prompt your audience to take action immediately with a strategically placed call to actions.
It makes an impression to the visitor; it serves to inform them to take the action that you want them to do.
These are what makes an appealing landing page:
Relevance
Firstly, it should have the basic qualities that make a visitor stay for a while. This includes fast loading speed, a great copy, and quality images to name a few.
More importantly, an appealing landing page should be relevant.
An irrelevant landing page makes a visitor bounce out of the process that's why you'll notice an increase in your bounce rate.
For instance, if you search on Google with the keywords "order flowers", the ad you clicked should lead you to a relevant landing page complete with the selections of the flowers, their prices, and an order form.
Also, keep all information up-to-date. Put yourself in the shoes of your landing page visitors. Convey the relevant message to them.
Charismatic Copy of your Landing Page
Copywriting for a landing page is tricky because you need to be concise but not being too generic.
Let's have a small exercise.
Try to strip off the fancy graphics of your landing page.
Let the copy (content) remains the same.
Does it deliver a strong and clear message?
Think about that.
If you have a landing page directed to a specific audience, it needs to directly affect the user and be personal to make them feel like we know their pain points.
Tip: Shy away from putting generics like "Buy now" on your buttons, align the call to action to your brand or campaign.
Declutter
Copy? Check.
Visuals? Check.
Sign up forms? Check
Yes, you may have everything you need for your landing page.
But what if there's so much going on?
This can make the users more confused, not knowing where to look first. Eventually, your landing page will be abandoned as they feel overwhelmed with all the information they see.
Bottom line: Declutter!
Revise your copy if it needs to be shortened.
Check your graphics if they are placed properly.
Don't worry about empty spaces.
Because landing page elements, like us, need a space to breathe and decluttering your landing page can boost your ad performance in the long run.
Very Human on the Visuals
Human faces elicit human responses, plain and simple.
It's almost impossible to ignore a human face when it's shown on a webpage. Text only comes in second priority to look at.
Alternatively, also consider what's the best human perspective to show.
If you're offering cosmetics, show only the above shoulders part while a watch company would often focus on the wrist and arms of the subject.
Use Motion Graphics and Video
Needless to say in this digital era, you will get a user's attention when something is moving on their screen.
Ultimately, adding videos to your landing page increases the chance of generating conversions.
It can be an introduction video about your products and services, or much better, testimonials from your customer for social proof.
Making an impact thru motion graphics and video can do lots of wonders for your landing page.
Conclusion
Your audience is getting savvier than ever.
All they want right now is quality marketing.
Have the right tools and content for your landing page to close leads.
Ensure that you deliver them the value they are expecting, or have them bounce off your page.
The latter is the sad part.
Your choice.
If you're unsure if your landing pages are working for you, why not talk to us at EmergeLocal for a free consultation? We'll wait.