How To Increase Facebook Page Likes And Engagements Using Video For FB Ads
Are you looking to increase your Facebook page likes and engagements?
Have you tried promoting your page without doing Facebook ads?
What were the results?
Video ads are among the most powerful Facebook ad formats for generating user engagement and page likes, in fact more than 500 million people watch 100 million hours of video content on Facebook daily. Enough reason why we need to tap in the power of video to gain more Facebook Page likes and drive more engagements.
In this article, you'll discover the ways for using video in your Facebook ad campaigns.
But before that, here's why having thousands of page likes and engagements are very important to entice potential customers. Most marketers say that likes are vanity metrics. It might sound true but I don't fully agree.
By the way here's a Bonus technique on creating more traffic and engagement rate using Lo-fi Videos. Watch our video or Listen via our Podcast Episode.
Why brands are crazy about getting thousands of likes and tend to compare the number of likes they have to their competitors?
The reason is they believe that it's the starting point in reaching out to your target market.
Let's take this first scenario. Imagine these two pages that offer the same services. One has 80 page likes and the other one has whopping 156K likes.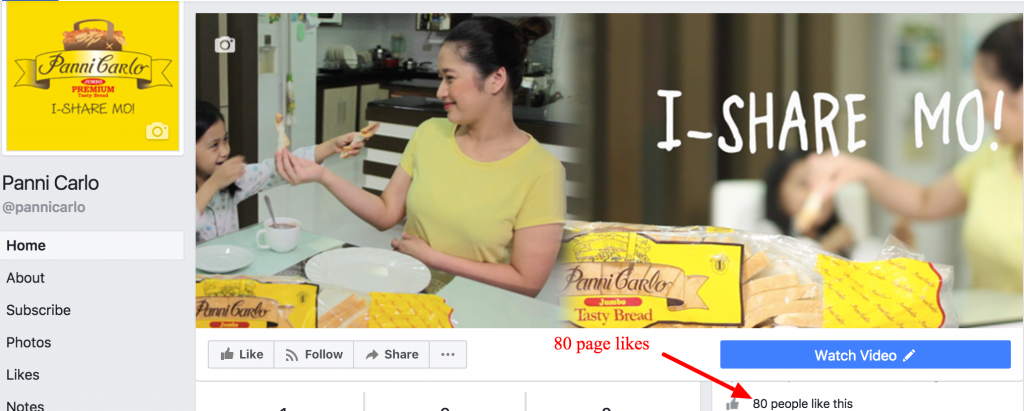 Facebook Page 1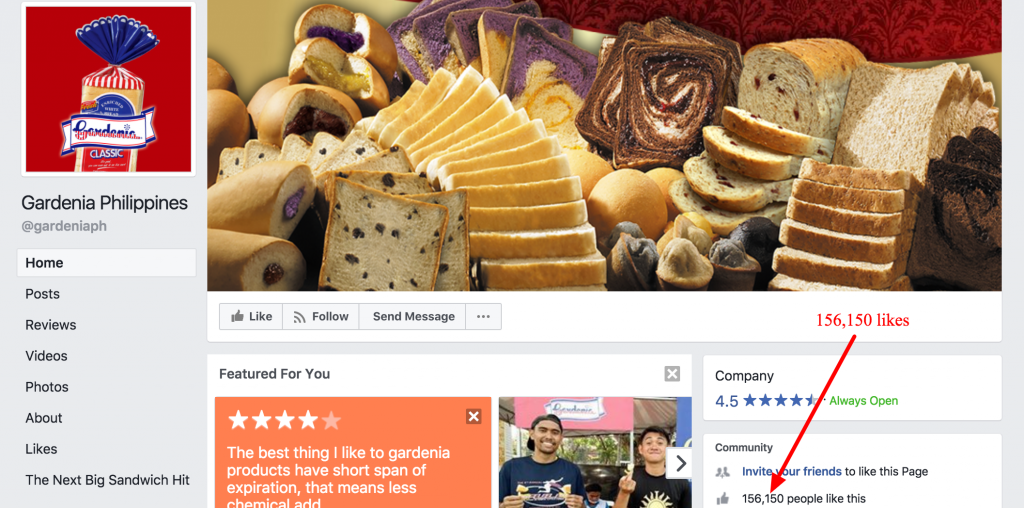 Facebook Page 2
By looking at the Facebook user's perspective, the page that has more likes will get noticed more than the other one.
Why?
It's because the company took the time to grow and engage with their fans. It builds more trust and people will be more interested in your brand.
More Facebook likes + More engagements = More trust = More purchases
Without further ado, here's how you can increase likes and engagements.
Increase Page Likes Using Video
To focus on increasing likes, the objective should be Page Likes. A "Like Ad" is created inside the Page Like campaign and is simply an ad on Facebook that shows one of your friends has Liked a certain page.
1. Create a Facebook Page Like campaign

2. Target the people who have similar behavior with your existing fans. This applies if you have small or huge fans.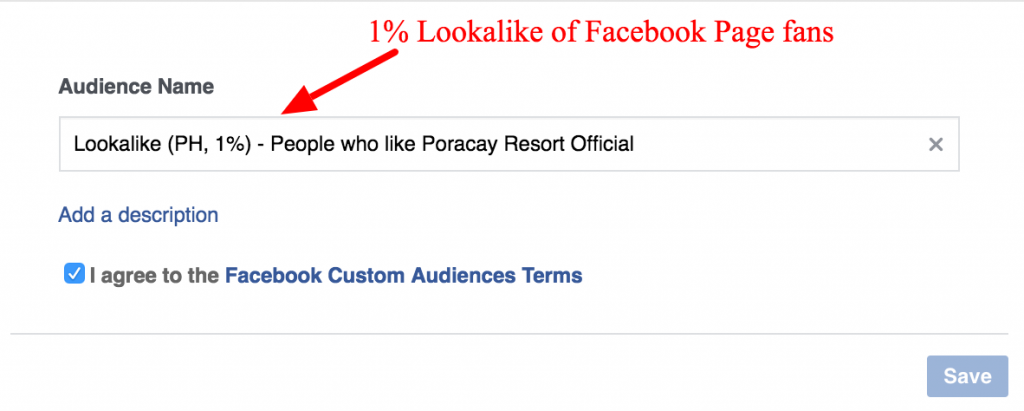 Protip: Start with 1% lookalike before you dive into 2%, 3%, 4%, 5%, or more. The reason is you want to test first the similarity and response of those people in the lookalike without compromising the quality.
3. Choose video instead of image.
In this case, the page has existing video that already has a social proof (likes, shares, and comments).


Now you know how the video ad is set up. You might want to know next the result it generated.
Results of the Video Ad for Facebook Page Like Campaign
In the result I'm going to share with you is from the experiment I did. I tested two creative types: video and image. Here they are:
Video
Page Likes: 2,464
Cost Per Page Like: P0.54
Image:
Page Likes: 435
Cost Per Page Like: P3.39
It shows that the video is more effective in generating likes than the image.
Increase Post Engagements Using Video
You might argue with the next statement I'm going to say.
Huge number of likes are nothing if there are no engagements.
Again, this equation will explain why.
More Facebook likes + More engagements = More trust = More purchases
Likes and engagements are tied to each other.
Here are the three reasons why a Facebook page has a lot of likes but no engagements:
There's a possibility that their fans are from fake profiles
People who like the page are not their target market
Facebook posts don't resonate with their fans
There's no call to action on their posts
Post Engagements objective is boosting posts to reach more people. Engagement can include likes on your post, comments, shares and photo views.
Here's what you need to do to create a video ad for post engagement objective.
1. Choose the Page Post campaign objective.


This objective will focus on driving more engagements to your posts. If you want to use images instead of videos, it's possible. But this time, I'm going to use video.
2. Choose your target audience.

3. In creating an ad, instead of choosing image, select video.

Results of the Video Ad for Facebook Engagement Campaign
The results below are from the test I did. I run 2 ads to see which performs well in terms of the number of engagements.
Video
Post Engagements: 6,580
Cost Per Post Engagement: P0.05
Image:
Post Engagements: 1,568
Cost Per Post Engagement: P0.06
Based on the results, video performed well than image. Even though, the cost per post engagement is close, the number of post engagements of video is way to higher than the image.
​
​Conclusion
Engagement comes from the people who like your Page. So give your fans content they want to see. Run through all your posts and see which type of post they most engage with.
If they engage more on your videos, post more videos.
Launch Facebook video ads to help you get more likes and engagements.
What do you think?
How do you increase likes and engagements on your Facebook business page?
If you've tried advertising on Facebook using video as your creative ad type, what are your results.
Please share your thoughts in the comments.