Facebook rolls out a Major Update of Messenger's Chat Plugin That Allows Businesses to Communicate With Non-Facebook Consumers
If you notice a bubble type Facebook Messenger icon floating on the lower right corner of your favorite websites, then you know what I'm talking about because that's what you called "Facebook Chat Plugin".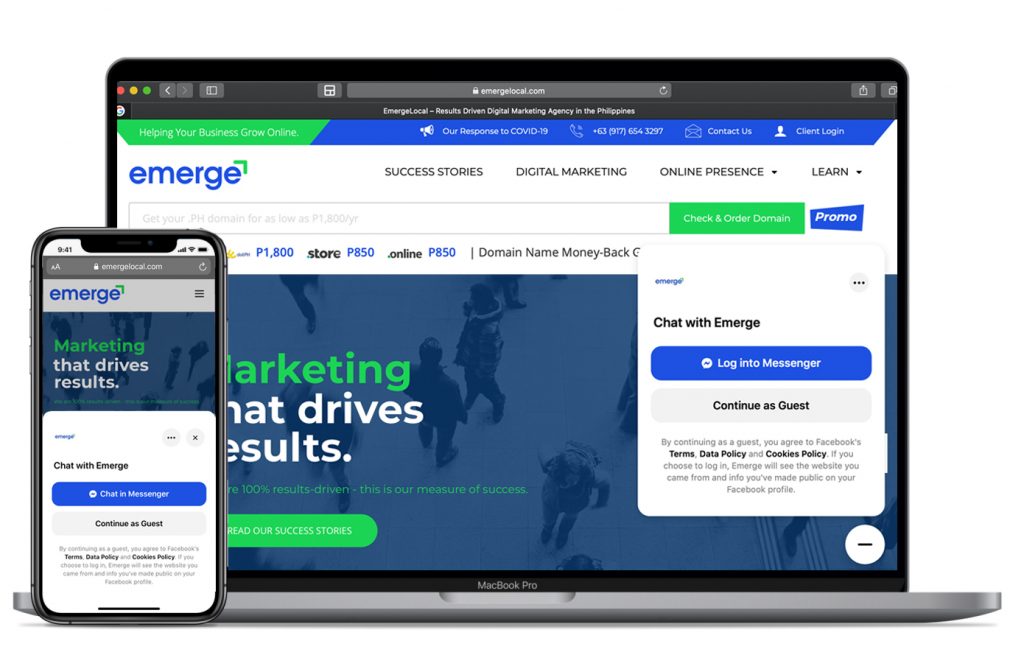 Facebook rolls out a major update to that chat plugin for business websites to allow it to be used by non-Facebook consumers. The chat plugin no longer requires users to use their Facebook account which will let businesses reach more customers through their website than before.
Additionally, a more intuitive and brand new design of the plugin makes conversations easier.
Connect With More Customers than ever before
In 2017, Facebook Chat Plugin was introduced as a tool for businesses to reach customers outside of Facebook.
However, the chat plugin still required users a Facebook login to start the conversations.
Here are some reasons why requiring users to log in was a critical factor:
Some people don't use Facebook.
Some people who use Facebook occasionally will not remember their password.
If users are using a shared device, entering their login credentials might a hassle for them.
Aside from those reasons, some people would prefer to remain anonymous when sending a message to a business.
The chat plugin update will no longer hinder users from messaging businesses. Users can still log in and a "continue as guest" option is available with the new design.
How to Setup Facebook Chat Plugin
On your Business Facebook Page, click Settings, and choose Messaging.
Scroll down to Add Messenger to your website section and click Get Started.
To continue, click Next.
Customize the plugin by creating a greeting message, changing appearance to match your brand or website colors, and with an option to allow people to chat as guest (new feature) or not.
Enter the website domain you'd like to add Messenger to.
Facebook will automatically generate a snippet of code that you can copy/paste to your webpage.