Emerge Showcases Digital Marketing Solutions at the 13th Philippine SME Business Expo
Emerge's participation in the 13th Philippine SME Business Expo for the second time on May 5th and 6th, 2023, at SMX Convention Center was a huge success. With the goal of assisting local businesses in the Philippines, the event was highly anticipated by businesses seeking to increase their visibility and create strategic opportunities to showcase their products and services. The Expo served as a platform to support start-ups, entrepreneurs, those planning to build a business, and executives looking for digital solutions, increasing connections and relationships with other business-minded people.
Emerge understands the fast-changing Philippine business environment's digital-forward shift, empowering MSMEs to pursue digitalization, enabling them to compete and surpass large industry businesses by showcasing its service quality in digital-first ready website, creative, media, and insights. Emerge provided its clients with an upper hand in recognizing the latest trends in the new norm of promoting.
The team's sound planning and smooth process allowed to build attraction, pinch the participants' interest in the event, and create more foot traffic. Its dedication and commitment to its work contributed to the success of its participation in the Expo. Emerge took the opportunity to expand its presence and offer quick digital solutions for impending business problems through on-site consultations. Its team of professionals provided services that resonated with client satisfaction that drove potential leads and conversions.
Emerge prides itself on its customer service approach to digitalization, tailored to the digital needs of its clients, prioritizing quality and quantity. It continues to produce fast-paced digital solutions with the goal of making its vision a reality.
According to Ms. Nesie Obiado, Emerge's Sales Team Lead, "PHILSME is the ultimate platform to experience connecting with people, and it is something they should continuously do to be in front of their ideal customer profile (ICP)," which indicates that with such well-executed preparations, it makes this chance of participation became a better way of connecting with their target customers and locate more potential leads in the process.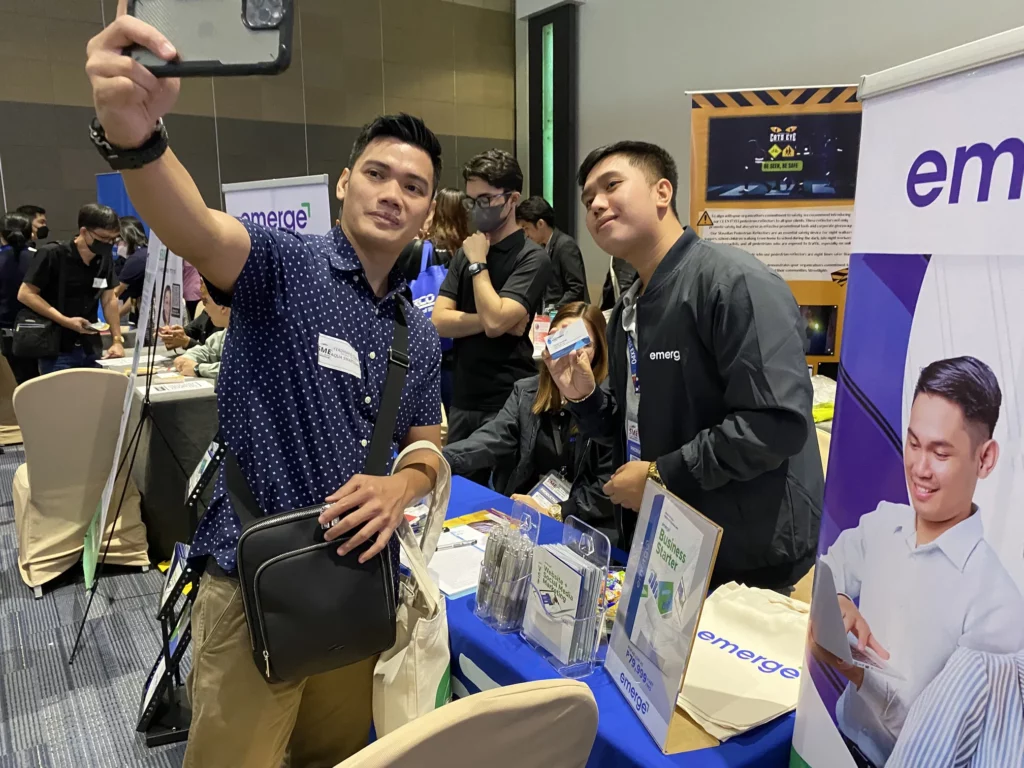 Though with minimal interactions, Emerge advances in bringing out its professionalism and high-end service quality through flyers showcasing the added-bundle exclusive packages catching the interests and attention of the visitors resulting in booking, appointments, and digital consultations.
Emerge, a digital-first marketing agency known for its fast-paced digital solutions, will pursue to produce quality services within its partner businesses and future clients. Its practice of consistency and multi-channel presence across digital spaces has extended its assistance to the clients, aiding them with a growing digital marking resolution designed to make brand awareness to the public possible.