What EmergeLocal is Reading: Social Media Listening, Customer Service, Facebook Groups and many more
What do Nike, Marriott, and Facebook have in common?
They all made it onto my marketing reading list this week.
As the Head of Digital at EmergeLocal, I spend most of my time reading articles, news and updates from reputable blogs of industry experts and thought leaders. Whenever I stumble to these well-written and thought-provoking posts, I can't help but share them to you via our newsletter and various social media channels…
I understand that your time is very limited to scour the entire web. That's where I come in. I've compiled some of the most awesome stuff I've found on the web this week, so you don't have to go looking for it.
Here's what you need to do next. Make sure you bookmark this page, so you can quickly refer back from time to time.
I don't want to keep you waiting, so without further ado, here's what I've been reading for the week of August 26, 2016.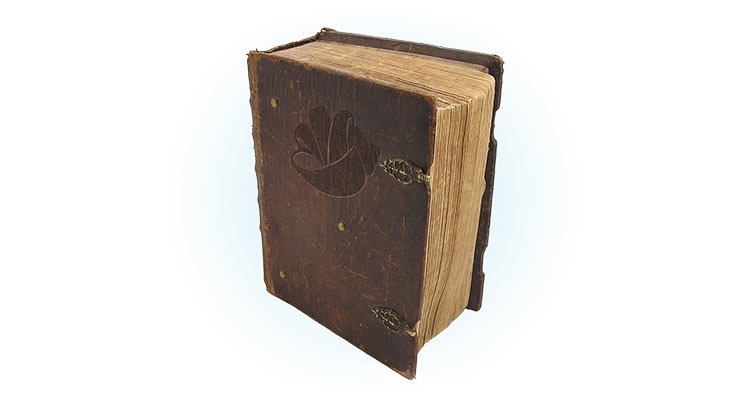 Much of the conversation around customer service best practices revolves around tactics.
Tactics are great. They make us feel safe.
But what happens when you encounter a situation where you don't have the right technique or script?
You have to figure out the solution on your own.
Whether you have a tactic for the situation or not, having the right mindset will help you quickly and easily deduce the right course of action.
Who Should Read
Anyone who is in charge of making the customers happy.
Key Takeaway
Sales go up and down but customer service stays forever.
Keeping up with the optimum image sizes across the various presentation options on social networks can be tough.
The latest version takes into account various recent changes, including Facebook's updated Page layout and Instagram's updated image sizes.
Download the infographic in PDF form here.
Who Should Read?
Social media managers
Key Takeaway
Social media is now part of our lives. To create a strong social media presence, you need to optimize it with the right images to represent your business or brand.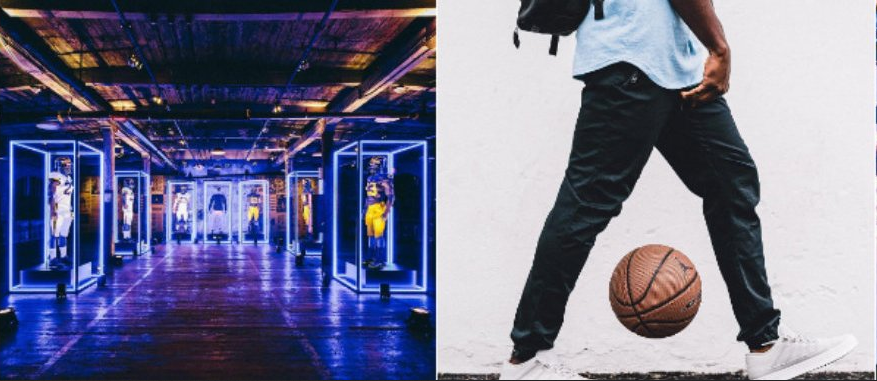 Stories is the latest tool Jordan Brand has in its arsenal for Instagram, which has become of the "main focal points" in the brand's overall social media strategy. Using the @jumpman23 handle, the brand has more than 8.6 million followers on Instagram, making it the brand's biggest social platform.
As for Instagram Stories, while the hype is strong, Jordan Brand believes the feature has longevity.
Who Should Read
Everyone
Key Takeaway
The greatest value of social media marketing is your ability to foster and engage with a community of other people. Nike's Jordan Brand has done an excellent job of providing value to their customer base.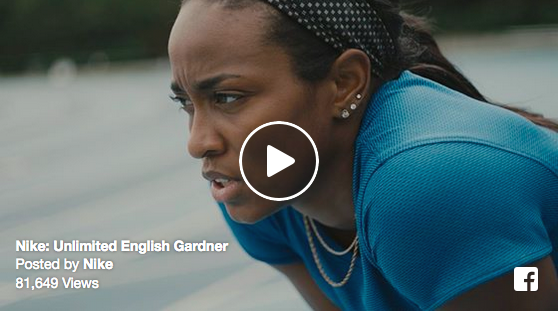 Video is one of the most effective ways to harness the power of social media.
In today's social climate, savvy, ambitious social marketers must serve up strong video content.
Some recent stats:
73% of marketers say they will increase their use of video in 2016
YouTube has over a billion users, with hundreds of millions of hours watched daily and billions of views
Over 4 billion video views happen on Facebook every day
Who Should Read
Anyone who uses videos or is thinking about using videos in your business.
Key Takeaway
Video is the new television. Use videos to target prospective and returning customers.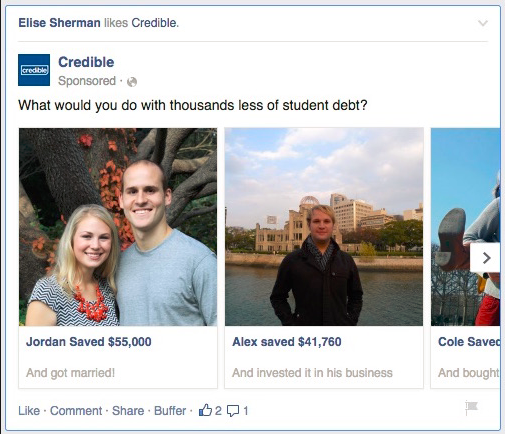 Since carousel ads launched, they have demonstrated extremely strong results, and we've seen more and more clients start to prioritize this ad unit. Engagement rates seem to be much stronger for carousel ads than for single-image ads; they've been reported to drive a 50% lower CPA and a 20-30% lower CPC than single-image ads
Most people assume this ad type works only for ecommerce companies, but you can totally get creative with it and use it for non-ecommerce companies as well as well as on both Facebook and Instagram.
Who Should Read
Anyone who wants to try carousel ad unit for Facebook ads.
Key Takeaway
Whatever industry your business belongs to, you can use the Facebook's carousel ad unit.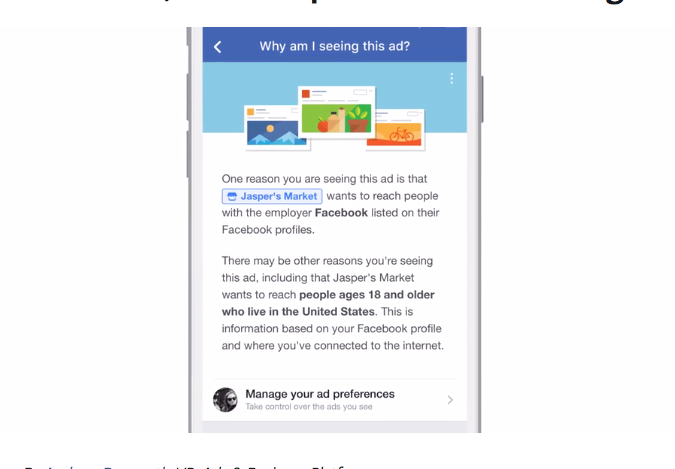 Bad ads are disruptive and a waste of our time.
Facebook introduced tools to help people control their experience, improved how they decide which ads to show and created new ad formats that complement, rather than detract from, people's experience online.
We make ad preferences easier to use, so you can stop seeing certain types of ads.
We've designed our ad formats, ad performance and controls to address the underlying reasons people have turned to ad blocking software.
Who Should Read?
Everyone
Key Takeaway
Facebook is doing their very best in giving us the most relevant, useful and well-made ads we want to see.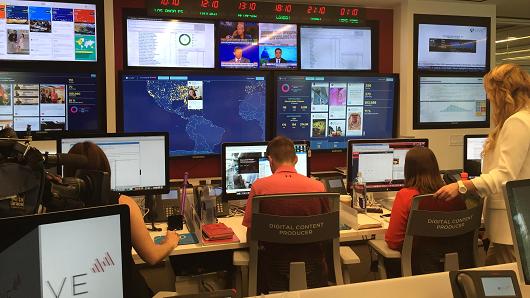 Marriott's uses a technology called geo-fencing. They can see every public posting on a social-media platform done from within their properties.
If a guest is having an issue with a stay and posts about it, M Live will reach out to the customer care team and reach out directly to the unhappy customer.
When a celebrity posts about the brand, Marriott gets real-time notifications alerting them so they can continue the conversation with them.
M Live will also reach out to people talking about travel and engage with them.
Who Should Read?
Community managers
Key Takeaway
The key to social media success for brands is … listening. It creates a personal relationship to your customers. Don't sell to them but delight them by enhancing their experience to your brand.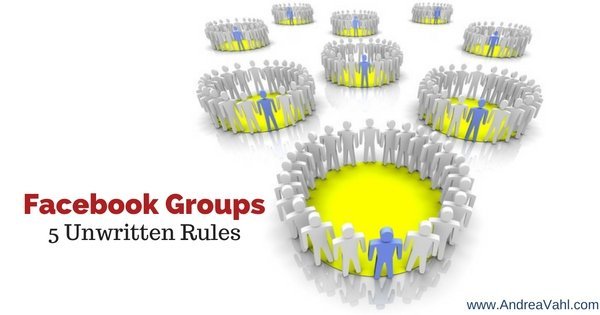 Facebook groups are a great way to connect with your audience and talk about common interests but there are a few unwritten rules that need to be spelled out.
As Facebook changes their algorithm, it's harder to reach your audience with your Facebook Page. A Facebook Group can be a great way to connect with your customers, network with new people, and even use as a mastermind space.
Who Should Read?
Social media managers
Key Takeaway
Managing a Facebook group is not easy. It requires time, effort and proper handling. It's like managing an offline group where there are two goals – ask for help and to help.