Emerge Like a Hero: 6th Anniversary Special
For the past six years, Emerge has been helping businesses from the clutches of obscurity. This year's virtual anniversary theme, "Emerge Like a Hero," was coined to show the servant leadership of each Emergians. The party was lively and fun because everyone had to portray their heroes.
The event began with each person showing off the superhero costume and telling why they'd picked that particular character. There's one who wore Spiderman, healthcare workers, Wonderwoman, marketing witch, and more.
It was costume party day at Emerge, and everyone had a great time. The team had an awards ceremony to decide who wore the best costume.
The theme for this year's "Emerge Like a Hero" is an encouragement to set goals and work hard to achieve those goals. After all, victory belongs to those who believe in the triumph of their spirit over adversity! The team has the potential for greatness, but it requires a vision and action plan.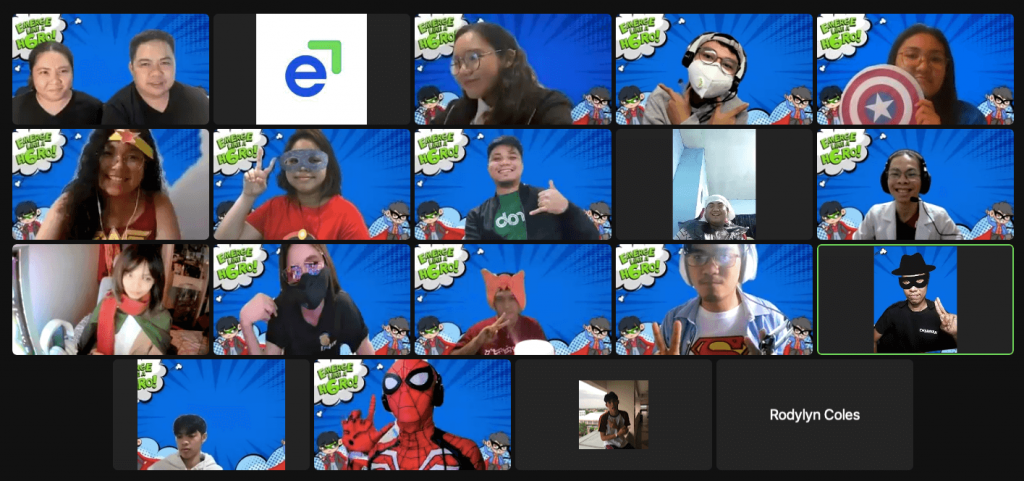 How Well Do You Know Your Teammates?
The team also plays fun, exciting games designed to learn more about the team.
The group decided to play how well you know your teammates to get better to know each other. In this game, everyone needs to show who they are through their personal and work plans for the year. Whoever guesses the most people wins. This game motivates employees, improves productivity, and increases team spirit.
Anniversary Awards Night
The Emergian Awards Night, celebrating outstanding contributions that benefit the whole organization, was virtual this year. The awardees received virtual certificates and cash to recognize their achievements.
Toast to us, Heroes!
The toast was a way to recognize that they were all heroes. Everyone in the company received a toast and recognition as heroes because they'd all done a great job despite the challenges they faced. We believe that letting people feel recognized for their small accomplishments and reap the benefits of their contributions is crucial to the company.
To 2022! Cheers to the heroes of the year and beyond!
It's not just about work. It's about people working together to help each other accomplish great things. Each one is just as important as the next one, no matter how far apart you are from each other.
Everyone did well to help their clients emerge into the world of business.
The Emerge founder, Richard Noromor, closed his remarks by saying, "It's all about the PEOPLE."
As Emerge continues to be the hero for their clients, the team will also embody servant leadership to be the hero of their own.